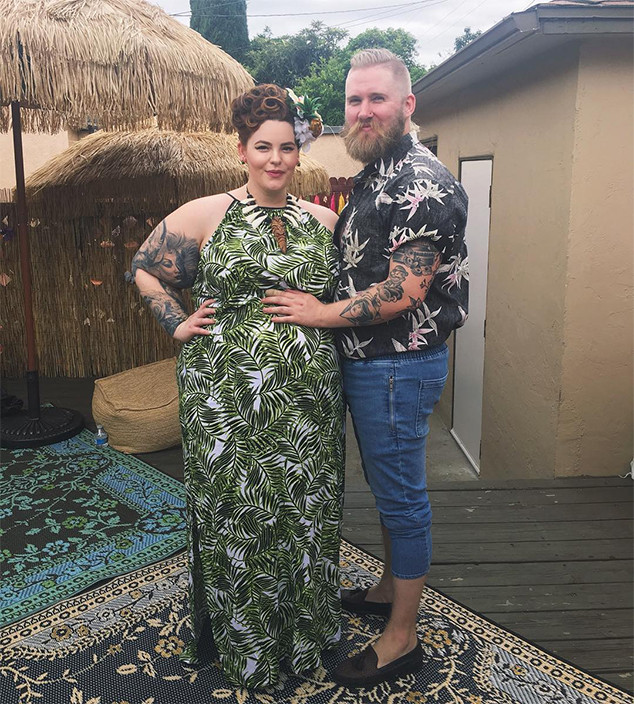 Instagram
Congrats to Tess Holliday!
The 30-year-old, dubbed the world's first size-22 supermodel, has welcomed her second child, a boy named Bowie Juniper Holliday, a rep for the model tells E! News. The rep adds that baby Bowie was born Monday, June 6 and he weighed 8 lbs., 10 oz., and measured 22 inches long.
This is Tess' first baby with Australian fiancé Nick Holliday. She is also a mother to a 10-year-old son, Rylee, from a previous relationship.
She and Nick have been together since 2012 and she began using his last name professionally in 2015. Born Ryann Hoven, she had previously used the stage names Tess Typhoon and Tess Munster, named after one of her favorite TV shows, the '60s series The Munsters.
Tess' rep revealed the model's pregnancy this past January. In mid-May, she and Nick hosted a Hawaii-themed baby shower at their home in Long Beach, California.