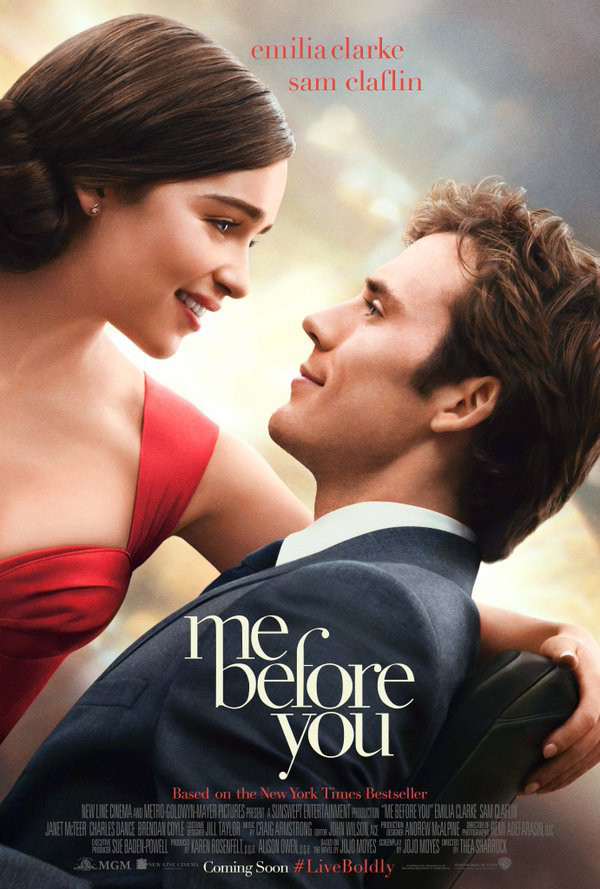 New Line Cinema
If you haven't read Jojo Moyes' Me Before You, you're planning to see the movie, or you generally try and live a spoiler-free existence, you can keep on reading: We won't ruin the ending here.
Be warned, though, that if you venture onto Twitter or go too far down the Google rabbit hole, there are spoilers everywhere.
So, now that we've gotten that out of the way... You've you've probably seen previews for Me Before You, the drama starring Emilia Clarke and Sam Claflin. Emilia plays Louisa Clark, a 26-year-old woman who loses her job at a local cafe, and Sam plays Will Traynor, a wealthy, well-educated 35-year-old man who became a quadriplegic in an accident two years before. Long story short, Louisa (Emilia) finds employment as a caregiver for Will (Sam). We're not spoiling the plot for you here, but you discover even within a 2 minute and 40 second trailer that Will has lost his will to live, and Louisa makes it her mission to change his outlook.