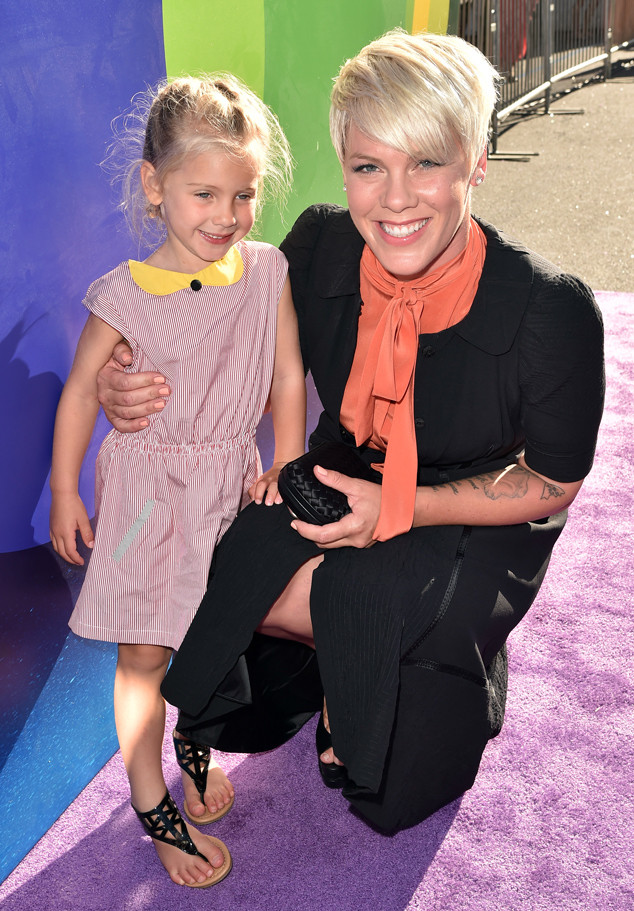 Kevin Winter/Getty Images
Kids say the darndest things...
Pink and husband Carey Hart's daughter Willow Sage Heart once threw some unintended shade at her Grammy-winning mom's singing capabilities. The 4-year-old girl makes a cameo in the music video for the pop star's new song "Just Like Fire," recorded for the soundtrack to Disney's Alice Through the Looking Glass.
Pink, 36, told Good Morning America Wednesday her daughter likes the track but joked, "She finds my singing distracting. When she was 2, she was [like], 'Shh, Mama, terrible voice.' First of all, who taught you the word 'terrible'?"