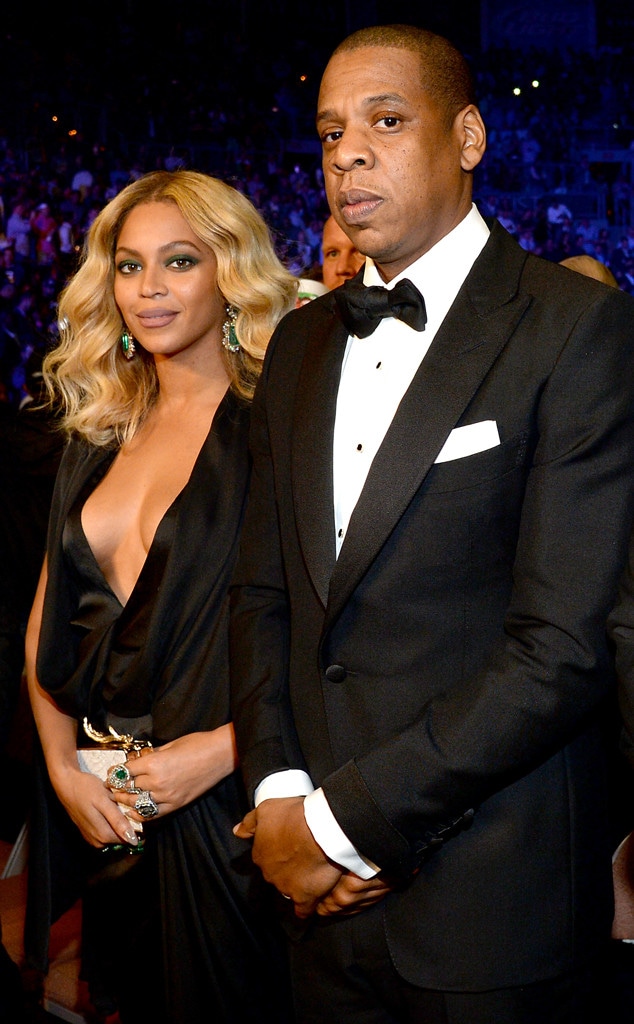 Kevin Mazur/Getty Images for Roc Nation Sports
Like Beyoncé, Jay Z is letting his music speak for itself.
One month after his wife released Lemonade and sent the Beyhive on the hunt for "Becky with the good hair," Jay Z released "All the Way Up," with Fat Joe, Infared, Rema Ma and French Montana. The group's track hit the Internet Tuesday after making its debut at Yankee Stadium.
It's the first time Jay Z has publicly commented on Beyoncé's album, which exposed many of the problems in their marriage. The mention comes at the beginning of his verse. Before he references Tupac, daughter Blue Ivy Carter and his 21 Grammy Awards, Jay Z raps, "You know you made it when the fact / Your marriage made it is worth millions / Lemonade is a popular drink and it still is / Survival of the littlest." The latter lyric pays homage to Guru's line on Gang Starr's 1992 hip-hop classic "DWYCK": "Lemonade was a popular drink and it still is / I get more props and stunts than Bruce Willis." Hov even gives Prince a shout-out, rapping, "Prince left his masters where they safe and sound / We never gonna let the elevator take him down."
The last time Jay Z or Beyoncé mentioned an elevator in one of their songs was in 2014, when the pop diva referenced her sister Solange Knowles' attack on her husband after the Met Gala. In her "***Flawless" remix with rapper Nicki Minaj, Beyoncé sang, "We escalate up in this b---h like elevators / Of course sometimes s--t go down when it's a billion dollars on the elevator."
"All the Way Up" is streaming exclusively on Tidal, natch.
Hours before its release, Fat Joe spoke to Billboard about how he chose his collaborators. "The world will know who's on the remix," the Bronx rapper teased. "I turned down some really, really, really big names for the remix. Like, the biggest guys on Earth but I was just like, 'Yo, I wanna keep it New York.' So, hopefully I win on my roll of the dice, but I'm excited for the city."
As for Jay Z, Fat Joe said, "It had to happen. It was something on my bucket list forever. God blessed us and it came true. I couldn't sleep this morning because I'm so happy for the people."
After Beyoncé premiered her latest visual album on HBO in late April, her marital issues with Jay Z captivated millions around the world. As a source close to the couple later told E! News, "They had been having problems for years. There was a constant commitment issue between them and in the end they were barely speaking. Beyoncé didn't fully trust Jay and it was hard for her to get past that." And as for that elevator moment she sang about? It was a tipping point. "The fact everything became so public, it was embarrassing, and [it was] the first time she had to really deal with some of the questions people were asking about her marriage. It changed things," source said. "It was a pivotal moment."
Through counseling and with time, the couple was able to work through their issues. "They are both fully committed. They are over the worst," a source told E! News. "It's been a long and hard process but they are in a much better place now." But, according to another insider, Beyoncé and Jay Z's marriage will never be quite the same: "They have love for each other and always will, but...they have their ups and downs."