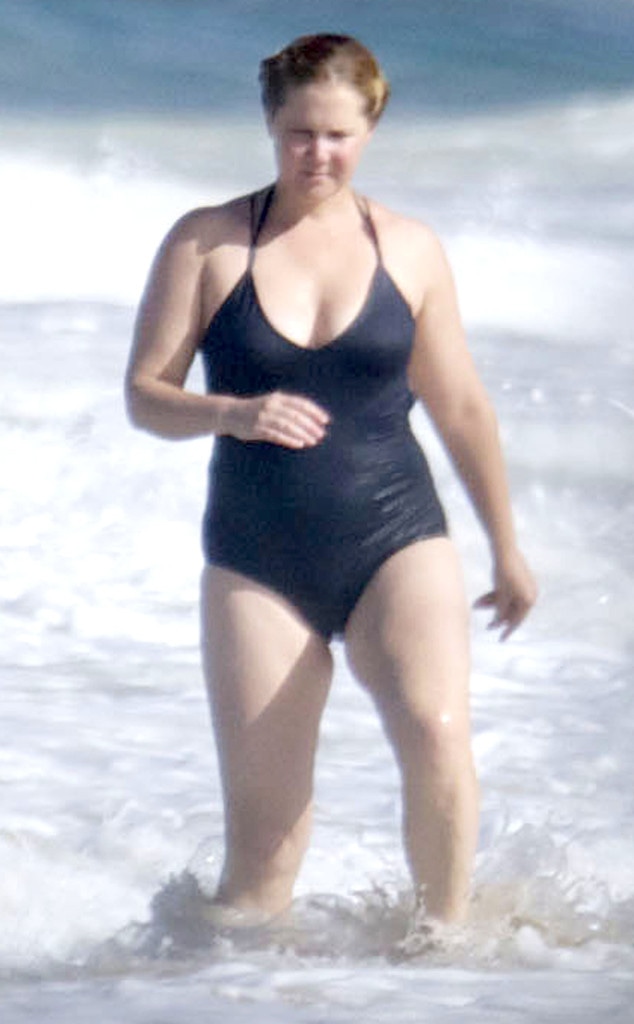 HiFly/FAMEFLYNET PICTURES
Amy Schumer has a message to all of her haters out there.
Photos recently emerged showing the comedian in a one-piece bathing suit while on vacation with her boyfriend Ben Hanisch and critics on social media began hounding the Comedy Central star over her figure.
But leave it to none other than Schumer herself to put everyone who has an opinion about her beach body in their place.
"I mean to write 'good morning trolls!' I hope you find some joy in your lives today in a human interaction and not just in writing unkind things to a stranger you've never met who triggers something in your that makes you feel powerless and alone," the 34-year-old wrote.
"This is how I look. I feel happy. I think I look strong and healthy and also like Miss Trunchbull from Matilda. Kisses!"
This isn't the first time that Schumer has gotten candid about her body image, and in fact, she held back tears during an interview on Today last year.
"It's an emotional thing," she revealed. "It's been a struggle for me my whole life, and especially just being in the entertainment industry. Standing on a stage in front of people, I can't perform my best or be confident if I'm not sure—if I'm pulling at something [I'm wearing]. And sometimes I would just want to throw in the towel and be like, 'I'm not gonna go do standup tonight.'"
We're glad to see her be so open and honest—and empowering!