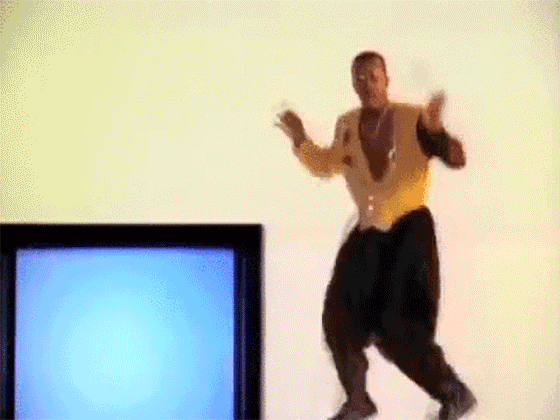 YouTube
MC Hammer is many things: Hype, dope on the floor, magic on the mic...but he is not a fan of hammers.
The rapper's name is deceiving, because as it turns out, he's afraid of using the household tool. "Using hammers is always a scary proposition, man," he told The Huffington Post in a recent interview. "You can hit your fingers. So I try my best to not have to hammer too many things."
Instead, the "U Can't Touch This" rapper relies on 3M Command hooks—convenient because they don't damage walls, require no nails, and MC Hammer just so happens to be their spokesman. It's a clever partnership—one that MC told ABC News he thought "was hilarious and a natural fit."
Hammer stars in the brand's commercials promoting, "Please, stop Hammer Time" (note the comma positioning and sentence cadence). It wasn't easy to get MC to put his hammer pants back, though. As he told ABC News, he turns down multiple offers every day: "It has to be right."
MC Hammer is a busy man, too, so he's limited in how much time he can devote to outside projects. Currently, what he's working on falls outside the realm of what you might expect from a musician.
"The thing I'm excited about in tech right now is AI [artificial intelligence]," he told ABC News. "I have the smartest guy, this young man with the most vision in artificial intelligence [working with me]. A young man out of China, he's in the U.S. now. We are working on something that's truly exciting in the AI space."
More information about his new "baby" will be available in the next month or two, he said. "Machine learning, this will be the real deal," MC hammer noted. "This item I'm speaking of, it's now suggesting ways for us to market it!"
We can't touch that.