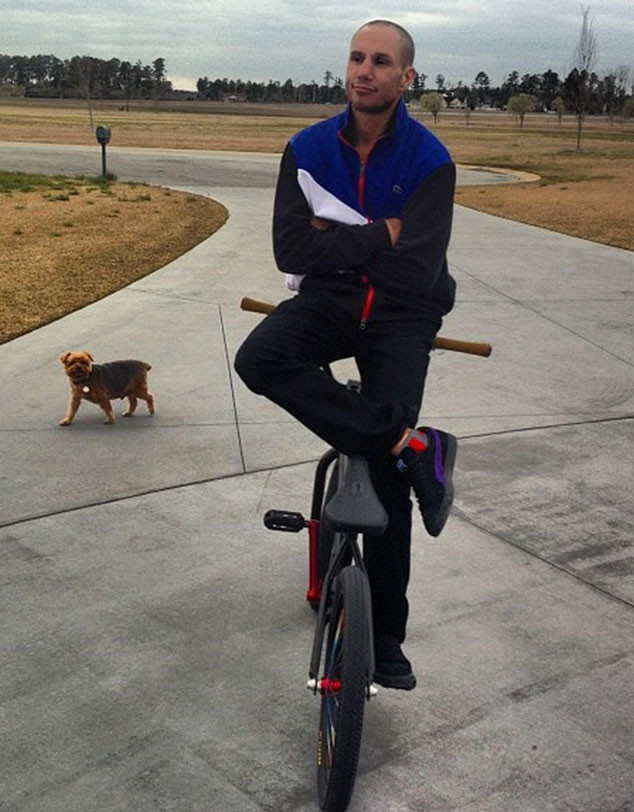 Instagram
When authorities rushed to the scene of BMX legend Dave Mirra's death in February, it appeared that the athlete had passed from an apparent suicide. However, what police and doctors did not know at the time is the 41-year-old was suffering from CTE, a category of brain damage that has been diagnosed in athletes who have continually faced severe blows to the head.
"The Mirra family decided to pursue posthumous neurological testing which included a study for Chronic Traumatic Encephalopathy (CTE)," Mirra's publicist Katie Moses Swope told E! News in a statement.
"The study was coordinated by the University of Toronto and the Canadian Concussion Centre under the direction of Lili-Naz Hazrati, M.D., PhD. Leading neuropathologists from the U.S. and abroad unanimously confirmed the diagnosis of CTE." ESPN The Magazine was the first to report the posthumous March diagnosis, which is the first confirmed case in the BMX community.