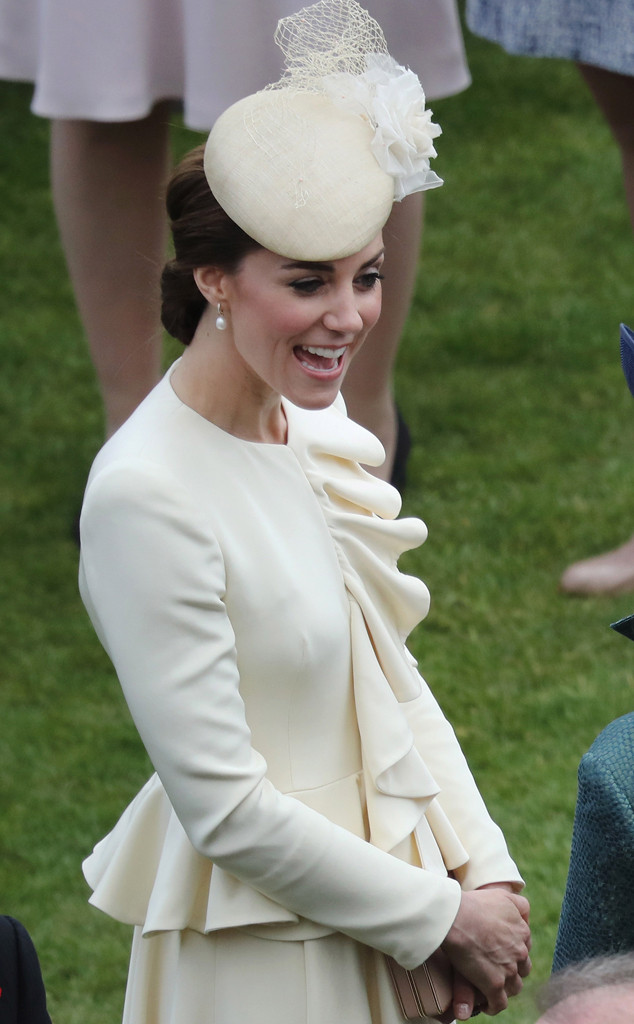 Dan Kitwood - WPA Pool/Getty Images
All eyes tend to be on Kate Middleton as she often shows off new outfits, but when she chooses to recycle an outfit people are even quicker to take note. The Duchess of Cambridge and husband Prince William have made it clear they want to live as normal lives as possible despite their royal circumstances, and repeating outfits has become a mainstay for the brunette bombshell.
But is it time for her to stop?
Over the past few weeks, Kate has recycled several Alexander McQueen ensembles. Tuesday she donned the same cream outfit she wore to Prince George's christening in 2013. Two kids later, it's impressive that she can wear the same outfits, but should enough be enough? Yes, she is trying to live life normally, and wearing the same outfits on a loop is epitome of normalcy, but at the end of the day she is royalty—why not take advantage?