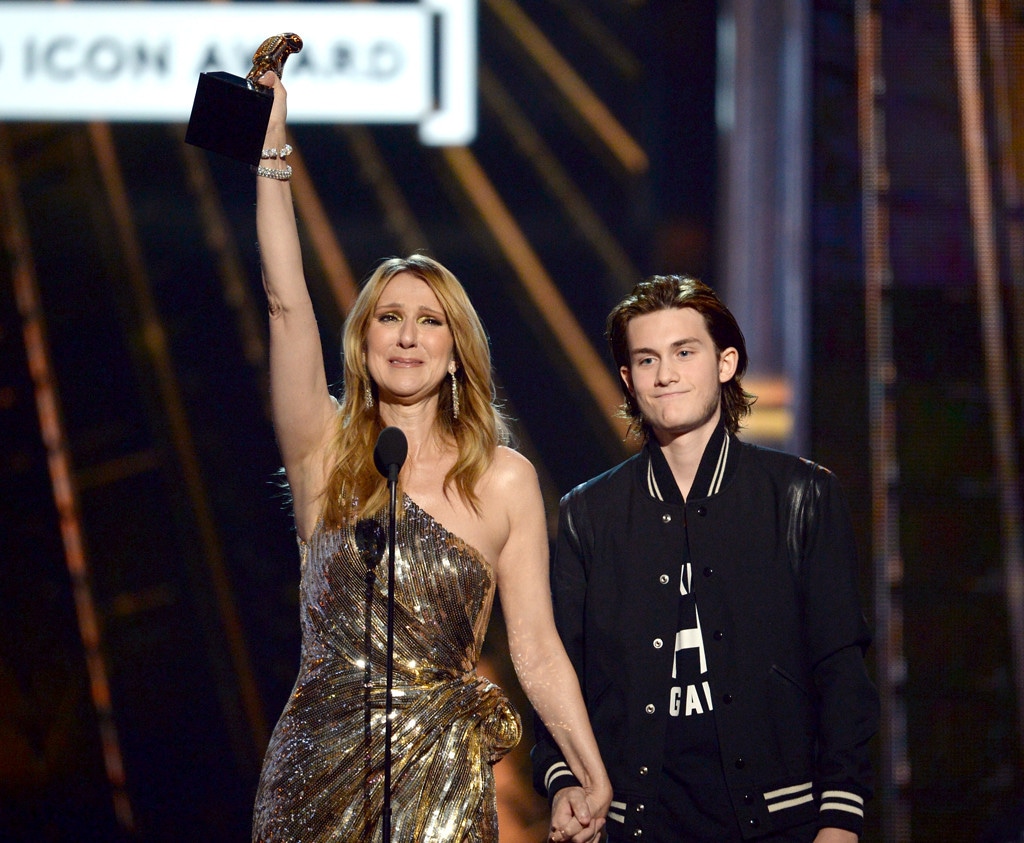 Kevin Winter/Getty Images
Céline Dion's performance at the 2016 Billboard Music Awards was incredibly moving.
The singer became visibly emotional afterwards, though, when her son René-Charles Angelil surprised her on stage to present her with the Billboard Icon Award. She struggled to hold back tears as she accepted the award, and per her request, René-Charles stood beside her as she gave a powerful speech.
Everyone took note of Céline's sincerity, and they were also very curious about her eldest son! So, without further ado, here are five things you need to know about René-Charles.
1. He's Still in High School: Twitter had a collective freakout over Céline's handsome son last night. René-Charles is, indeed, a good-looking young man, but this 15-year-old seems focused more on high school than Hollywood right now.
2. He Plays Hockey: René-Charles and Céline's 5-year-old twins Eddy and Nelson live in Las Vegas with their mom, but they haven't let go of their Canadian heritage! According to René-Charles' Instagram page, he plays ice hockey for the Nevada Storm Midget AA league.
3. He Has a Down-to-Earth Upbringing: Sure, mom's an international superstar, but you (almost) wouldn't know it based on René-Charles' pics with friends. Like most teenagers, there are plenty of selfies, group shots and images from sporting events. Nothing too crazy happening here...
4. He Picks Up on a Few Perks: After surprising Céline at last night's Billboard Music Awards, René-Charles rubbed elbows with the stars. He Instagrammed a photo of himself and Rihanna grinning from ear-to-ear, captioning it simply, "What a night! #billboards2016"
5. He's Strong Like His Mom: As Céline showed us, the show must go on, and René-Charles is doing his part to make sure it does. René-Charles supported his mom following her emotional performance last night, and back in January, he delivered a touching eulogy at his father René Angélil's funeral.
"Fifteen years is not a long time for a son to get to know his father. You had a busy life, but we were communicating through golf, hockey, poker and smoked meat ... and a lot of other wonderful food, bonding more and more as time went by," he said, per People. "You left me now with enough good memories of you to share with my younger brothers," he said of 5-year-old twins Nelson and Eddy. "As they grow older, without you being around, I'll make sure to pass on what I've learned from you. You are a tough act to follow, but with your help, everything's gonna be fine. Dad, I promise you here that we're all going to live up to your standards."