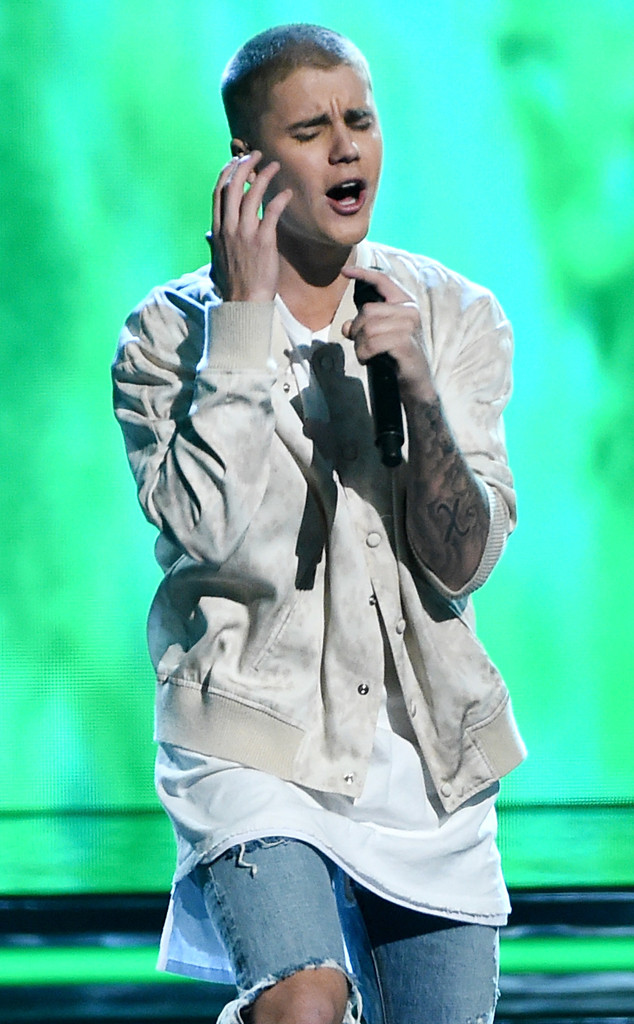 Kevin Winter/Getty Images
Justin Bieber has complicated feelings about awards shows.
Less than 24 hours after he performed "Company" and "Sorry" during the 2016 Billboard Music Awards at the T-Mobile Arena in Las Vegas, Bieber took to Instagram to explain why he no longer finds joy in such high-profile events. The revelation surprised some of his fans, and for good reason: Nominated in 12 categories, Bieber was named Top Male Artist and Top Social Media Artist. Still, neither honor made him feel any better about attending the awards show.
"I don't know about these award shows.. No disrespect to anybody at any of the shows or the people running it. Nothing but love for you guys and your support. But I don't feel good when I'm there nor after," Bieber, 22, wrote. "I try to think of it as a celebration but can't help feeling like people are rating and grading my performance. A lot of people in the audience there to be seem worried about how much camera time they will get or who they can network with."