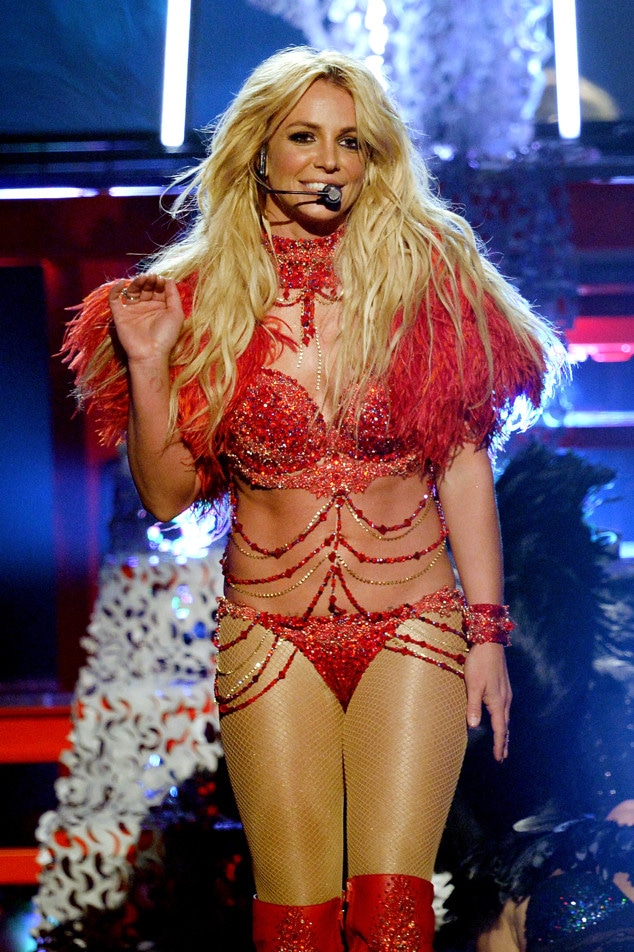 Kevin Winter/Getty Images
The 2016 Billboard Music Awards was a night of emotional moments and jaw-dropping performances, from Britney Spears slaying us with her medley of greatest hits to Madonna's surprise special guest during her spectacular Prince tribute.
The awards given out sort of took a back seat to what was happening onstage, but what else can you expect when Kesha makes her return to the stage and Blake Shelton and Gwen Stefani share a romantic moment during their duet? Here's the biggest jaw-droppers from the 2016 Billboard Music Awards: 
1. Kesha's Emotional Time in the Spotlight: For a better part of this past week, we weren't even sure if Kesha would be allowed to perform at the BMAs. So when she finally took the stage to sing a cover of Bob Dylan's "It Ain't Me, Babe," the entire room seemed to stand still to watch her. Accompanied by a violinist and a pianist, Kesha's voice was strong and true, and she received a standing ovation at the end of her performance. She was visibly taken aback by the support, and it showed on her face. You go, Kesha.
2. The Weeknd's Tears: We knew that the BMAs honoring Prince would make for an emotional evening, but we had no idea just who would react so strongly. Case in point, while hosts Ludacris and Ciara talked about the tragic passing of that musical icon, the camera cut away to show The Weeknd wiping away tears. We love a man who's not afraid to show off his waterworks.
3. Celine Dion's Touching Ode to Her Husband: After absolutely killing her cover of Queen's "The Show Must Go On," the legendary singer was surprised onstage by her son, René-Charles Angelil, who presented her with the Billboard Icon Award. Celine was moved to tears while she clutched her son's hand and thanked her late husband, René Angélil, who passed away four months ago. "And most importantly, [thank you to] my beloved husband whom I know will continue to watch over me from up above," she said to the cheering crowd.
4. Britney Spears Brings the House Down: In a glittery red outfit that showed off her incredibly toned figure, Britney opened up the show with a medley of her biggest hits. She rocked the stage and danced her ass off while performing iconic songs like "Toxic," "Slave 4 U" and "Work Bitch." She rode a giant guitar, pole-danced and busted out old-school dance moves. Let's just say, she was a tough act to follow!
5. Stevie Wonder Crashes the Prince Tribute: Madonna performing "Nothing Compares to U" in honor of the late, great Prince was amazing enough, but what happens when another legend takes the stage to help close the show? Mayhem, that's what. The one and only Stevie Wonder came out to sing "Purple Rain" while the crowd filled with purple lights. The stars in the audience were visibly moved by the final duet, and it was truly an incredible ending to an incredible show.
Watch:
Billboard Music Awards: Britney's Hits and Misses