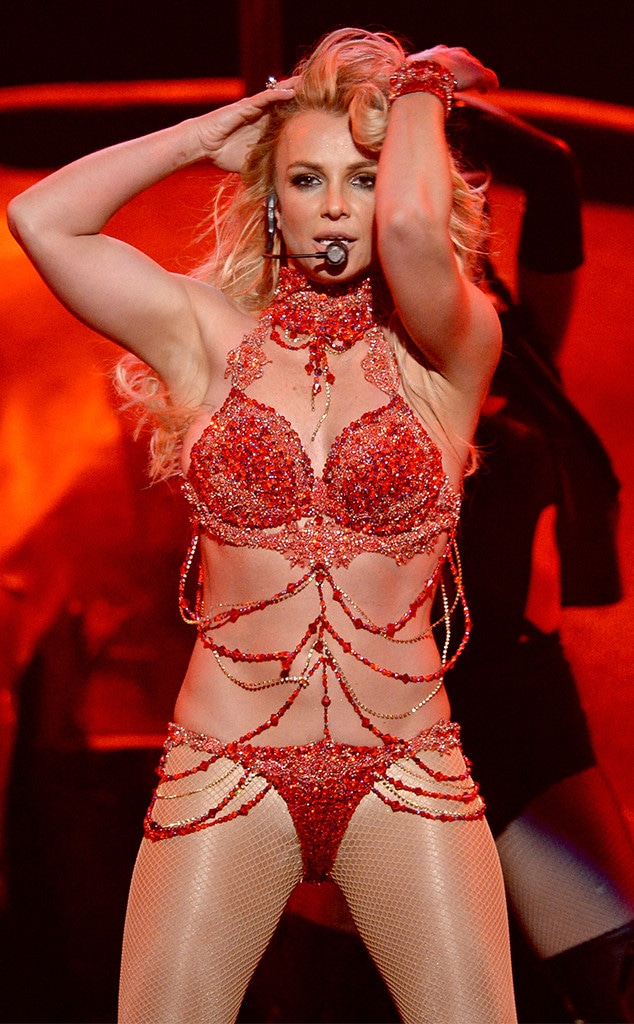 Kevin Winter/Getty Images
Does anyone else need a cigarette? If so, it's probably because you just watched Britney Spears perform a medley of her on the 2016 Billboard Music Awards and are emotionally, physically, mentally and spiritually SPENT.
The one true princess of pop took the stage in a red hot outfit and top hat to kick off the awards show and started us off with "Work Bitch." And before we even had time to recover from her entrance, she did this:
Shall we remind you that Britney Spears is 34 with 2 kids? Look at that body! Then she launched into "Womanizer" and we knew we were not going to survive this performance.
In her sexy, glittery ensemble, Brit slayed hits like "I Love Rock 'n' Roll," "Breathe on Me" and the underrated, sexy-as-hell "Touch of My Hand." But it's when she launched into "Slave 4 U" that we about lost our mind, because she busted out the old moves and it was like we were transported back to 2001.
Britney wrapped up her slay-fest with the iconic "Toxic," and before we even fully realized that we were witnessing a true miracle, it was over.
Did you want another look at Britney's flawless figure? Here you go:
Kevin Winter/Getty Images
Bless you, Britney. Bless you for descending from up above to mingle with us commoners for a couple of minutes. We are all better human beings for witnessing that magic. It's no wonder you are receiving the Billboard Millennium Award tonight.
Watch E!'s Live From The Red Carpet 2016 Billboard Music Awards special starting at 6 p.m. ET/3 p.m. PT on Sunday, May 22nd