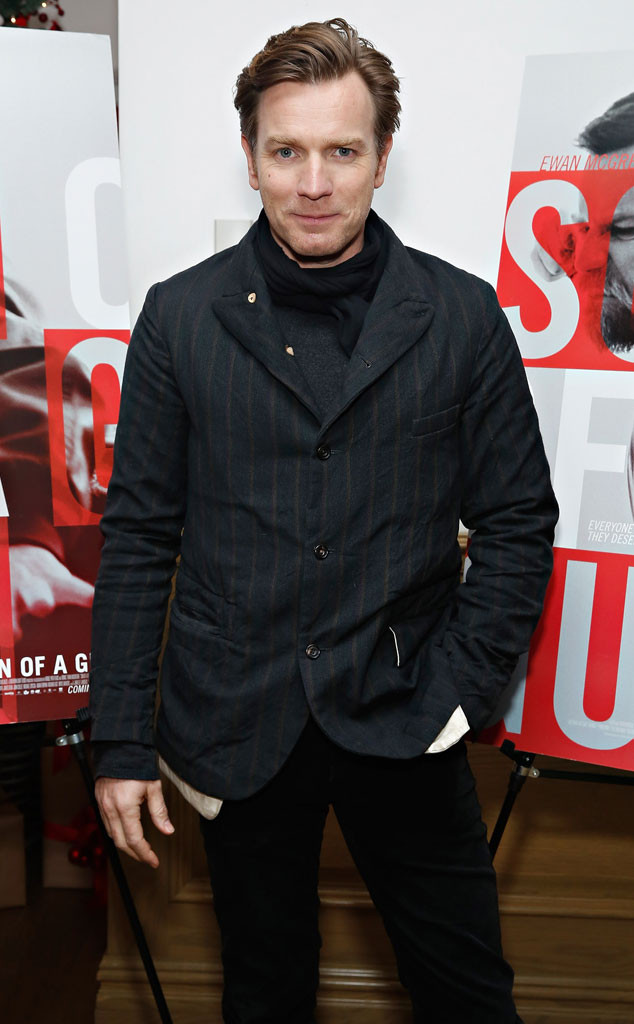 Cindy Ord/Getty Images for A24
Ewan McGregor is moving to Fargo. E! News has confirmed the Star Wars veteran will star in season three of Fargo, FX's anthology series from Noah Hawley, as two brothers, Emmit and Ray Stussy.
According to FX, Emmit is the "Parking Lot King of Minnesota," a "handsome" and "self-made" real estate mogul and family man. He's the American success story in the flesh. Meanwhile, his younger brother Ray, a parole officer, is basically the popular guy from high school whose best years are way behind him. He's balding and pot-bellied.
Season three of Fargo takes place in the 2000s, 2010 to be exact. Season two, which starred Kirsten Dunst, Patrick Wilson, Jean Smart, Ted Danson and Jesse Plemons, was set in 1979. Because of the contemporary setting, there will be connections to the first season of the FX series, which starred Allison Tolman, Billy Bob Thornton and Colin Hanks.