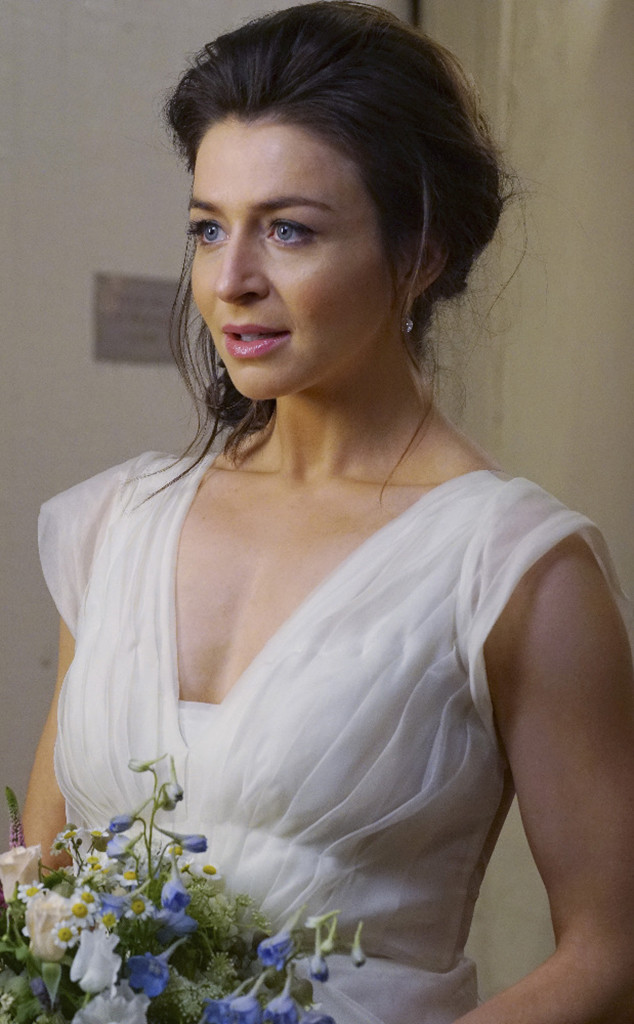 ABC
Um, what just happened?
We just watched an entire Grey's Anatomy finale in which no one died and no one broke up (officially). Almost everyone was left smiling at the end of season 12. What is happening? Who was that and what have they done with Grey's Anatomy?!
While there were a few close calls, the night's only real upset came from Jo and Alex, but even that wasn't as truly devastating as it could have been. She first tried to explain that she loves Alex but just doesn't want to marry him, and he stormed out after telling her he's a grown man who just wants a grown up relationship and family. But as it turns out, Jo really does want to marry Alex, she just can't, because she's already married.
She had apparently gotten married to a man who then abused her, and so she ran away and changed her name. She can't divorce him, because then he'll know where to find her, so that's why she can't marry Alex. Unfortunately, she didn't explain this to Alex. She explained it to DeLuca while they got a drink together, and while he was helping her get settled back in her apartment.