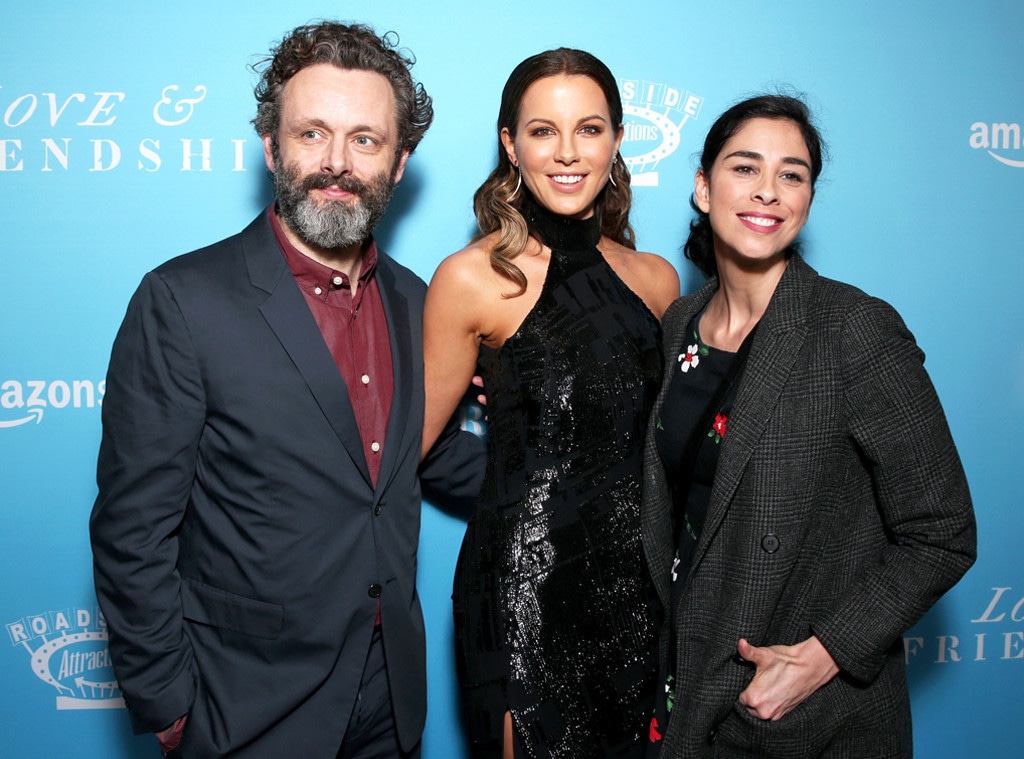 Todd Williamson/Getty Images for Amazon Studios
Kate Beckinsale remains a big fan of her ex Michael Sheen's girlfriend, Sarah Silverman, and also seems pleased the comedienne is in the former couple's daughter's life.
The 47-year-old Welsh Master of Sex actor has been dating Silverman, 45, for more than two years. He and Beckinsale, 42, were in a relationship between 1995 and 2003 and share a 17-year-old daughter, Lily Mo Sheen. They have remained friendly since their split.
"Sarah's such a fantastic woman," Beckinsale told Stylist in comments posted this week. "I love her and Michael and I have gotten on for years now. I've known him since I was 22, we're basically family."
"I'm completely open to any other strong, cool sensitive independent-thinking women who are going to be an influence in my daughter's life," the British actress said. "Sarah's a great person and I'm glad she's in the village that's helping. It's important as a teenager to have good women in your life building up the fabric of your experience of becoming a woman. Even if Sarah wasn't Michael's girlfriend I'd want her to be in that." 
Earlier this month, Michael and Silverman joined Beckinsale at the premiere of her new film Love & Friendship.
"The thing that surprised me was what a big deal everybody made about us all getting on and then thinking, 'F--k, that's really sad if it's that unusual,'" Beckinsale told Stylist. "I don't think any of us were thinking, 'This is a huge achievement we're not punching each other.'"
At the premiere, the actress gushed about Silverman in an interview with E! News' Marc Malkin.
"I love her. I love her. I love her," Beckinsale said about Silverman. "I am so glad Michael found her so I don't have to spend the rest of my life looking for her!"
On Tuesday, Beckinsale also called Silverman her #WCE (Women Crush Everyday) on Instagram.