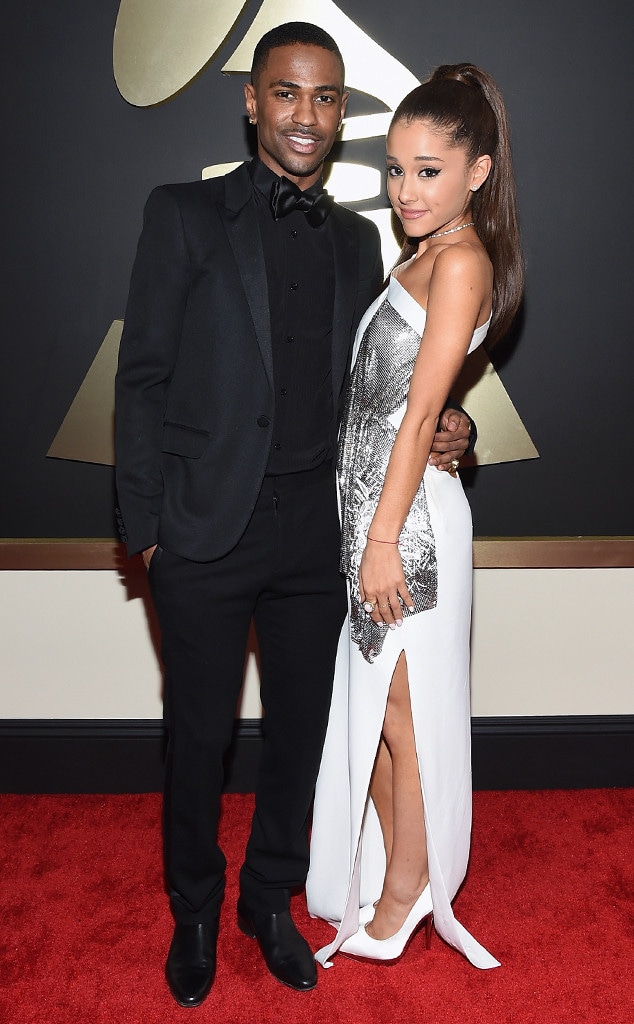 Larry Busacca/Getty Images for NARAS
Ariana Grande and Big Sean broke up over a year ago, but she still holds one very valuable lesson from that relationship close to her heart.
The 22-year-old singer opened up in an interview with Billboard and discussed what she learned about dating in the public eye, especially as a pop star. When asked about her 8-month relationship with her rapper ex-boyfriend, she explains that the split was easy. Rather, it was the tabloid coverage overshadowing her work and talent that made things more difficult.
Without saying any names, Grande projects her feelings by using an example of another female singer whose name continuously coincides with her ex-boyfriend's (it's pretty clear she's referring to Selena Gomez and Justin Bieber).
"I'll never be able to swallow the fact that people feel the need to attach a successful woman to a man when they say her name," says Grande, alluding to the other singer's relationship. "I saw a headline—draw your own conclusions [on the subjects] because it'll be so much drama that I don't want—they called someone another someone's ex, and that pissed me off."
Jordan Strauss/Invision/AP
She continues, "This person has had so many great records in the last year, and she hasn't been dating him forever. Call her by her name! I hate that. Like, I'm fuming. Sorry...Don't get me started on this s--t."
As if it isn't already obvious enough, gender equality is something Grande is incredibly passionate about, and she refuses to be diminished against the men in her industry.
"If you're going to rave about how sexy a male artist looks with his shirt off, and a woman decides to get in her panties or show her boobies for a photo shoot, she needs to be treated with the same awe and admiration," Grande explains. "I will say it until I'm an old-ass lady with my tits out at Whole Foods. I'll be in the produce aisle, naked at 95, with a sensible ponytail, one strand of hair left on my head and a Chanel bow. Mark my words. See you there with my 95 dogs."
She also can't help but be a sucker for love (aren't we all?). Though she's learned her lesson about dating in the public eye and thus maintains a more private relationship status, she isn't afraid to gush about it through her music.
In fact, when asked about her rumored, unofficially official boyfriend and backup dancer, Ricky Alvarez, she's curt: "We're happy. I'm a very happy girl. I have a healthy life right now, and I think that's all anyone cares to know. The end."
Victoria Monet—Grande's co-writer and close friend—did dish a bit more, revealing that "Moonlight" was influenced by him.
"That's what Ricky called her one night. I think it was after their first kiss," Monet explains. "He waited to kiss her for a long time, and she was really impressed. He's such a gentleman, and the song is a great little bookmark of the start of their relationship."
Read her entire Billboard profile here.