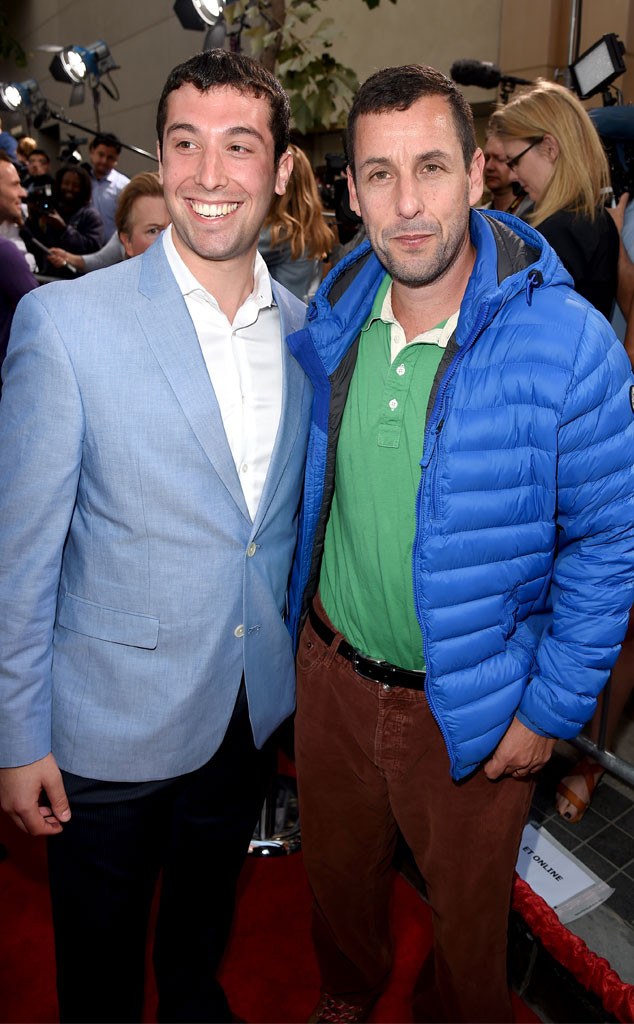 Kevin Winter/Getty Images
Max Kessler's dream came true!
Kessler, who has become best known as Adam Sandler's doppelgänger, finally got to meet Sandler at the premiere of his new Netflix movie, The Do-Over. Though it's eerie enough that these two look exactly alike, what's even crazier is that Sandler's fictional character in the movie is also named Max Kessler—it's pretty much like fate intervening.
When real-life Kessler discovered the coincidental name (he had always been told he looked like the Happy Gilmore star), he posted a split photo of himself and Sandler on Reddit. Sandler came across the photo and responded with a picture of himself making a goofy face while holding a sign that read, "But can you do this, Max?"
The two went back-and-forth on Reddit until Sandler posted one last image inviting Kessler to the Los Angeles premiere. Sandler's PR team reached out to Kessler and took care of everything. When Monday's premiere rolled around, Kessler walked the carpet next to Sandler, who joked with reporters about what the meeting was like.