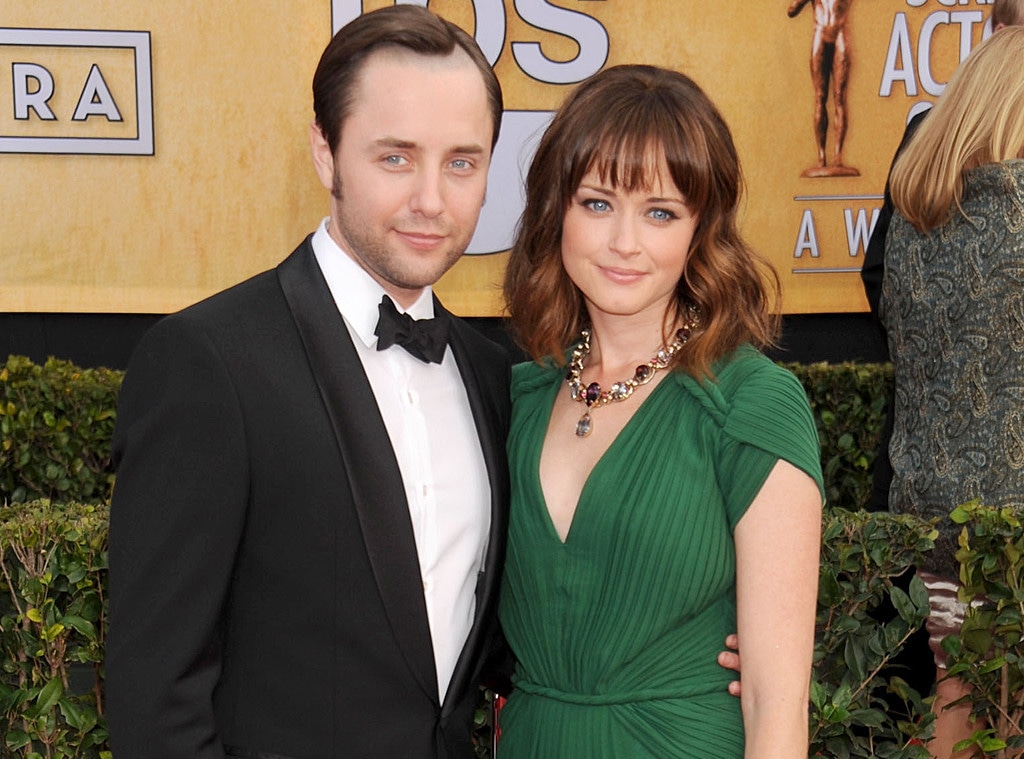 Gregg DeGuire/WireImage
Surprise!
Gilmore Girls star Alexis Bledel has welcomed her first child, a baby boy, with husband Vincent Kartheiser, E! News has learned. A rep for the actress confirmed the exciting news and added that the couple's son was born last Fall.
The couple, who met when they played lovers on the AMC hit show Mad Men, tied the knot in a top-secret ceremony back in 2014, kept both the pregnancy and the birth under wraps.
But it turns out that Scott Patterson—who was interviewed by Glamour ahead of the upcoming Netflix revival of Gilmore Girls—happened to spill the beans about Alexis becoming a mom for the very first time.
"It was great to see her. She's really blossomed as a woman and now she's a proud new mother and married and happy," he told the magazine.
"I remember her as an 18-year-old kid, fresh out of college coming into Hollywood and being a little overwhelmed. She's just the most likeable, intelligent person and adorable human being. She hasn't changed at all. She looks the same."
He continued, "We're comparing notes because my son is about a year and a half older than her young son. I'm showing her photos and videos and what to expect. We're just really enjoying each other's company."
Shortly after news of Bledel and Kartheiser's relationship went public, Jon Hamm opened up to Vulture about the couple's love story off-screen.
"I did know he liked her from a very early point," he shared. "I was a supporter of that union."
Congratulations to the new parents!