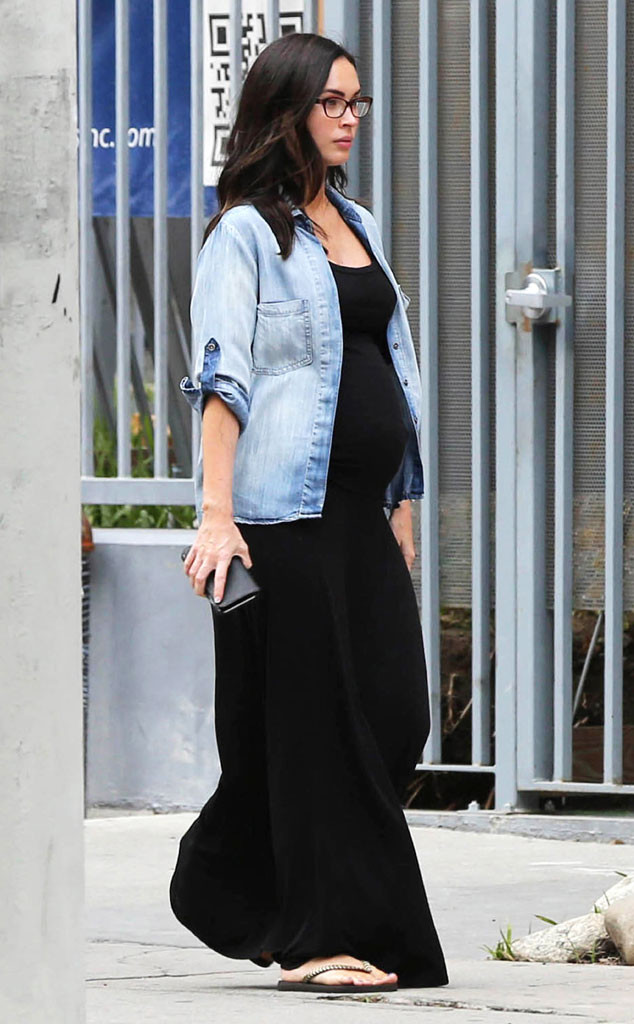 EVGA / AKM-GSI
Megan Fox is a consummate professional in her third pregnancy.
A source tells E! News exclusively that she has a total regimen down at this point, maintaining her health and fitness. "Megan has a healthy weekly routine that consists of yoga, Pilates, cardio and weights," the insider tells us. "She [also] loves to go hiking with Brian and do outside activities."
The source adds, "As far as eating goes, she sticks to a healthy clean green diet but allows her self cheat days. She has no certain diet she follows. When she is on set and shooting things get stricter with her workout routine and diet. She keeps her kids pretty healthy [too] and loves getting fresh fruits and veggies at the local farmers market."