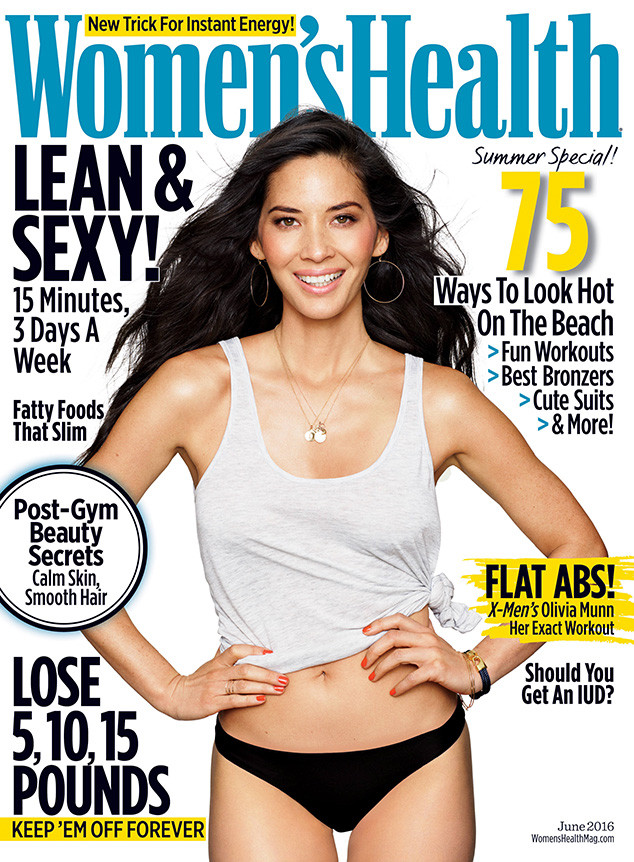 Eric Ray Davidson/Women's Health
Olivia Munn looks and feels better than ever.
The 35-year-old star of X-Men: Apocalypse strikes a confident pose on the cover of Women's Health's June issue (on stands May 24). Though she's no stranger to sexy photo shoots, it's the first time Munn has shown this much skin since losing 12 lbs. during the movie's production.
"When I started on X-Men, I had been training and doing regular personal training and trying to eat in a healthy way," Munn says. Losing weight was not the goal, but rather a byproduct of her desire to become healthier all around. "My intention was to just get as fit and as healthy as I could be, for myself...I started working out every single day, and then I also started getting into eating 20-80, where 80 percent of your diet is fruits and vegetables and 20 percent is whatever. So, that can be any kind of meats or breads or anything else, but mostly fruits and vegetables."