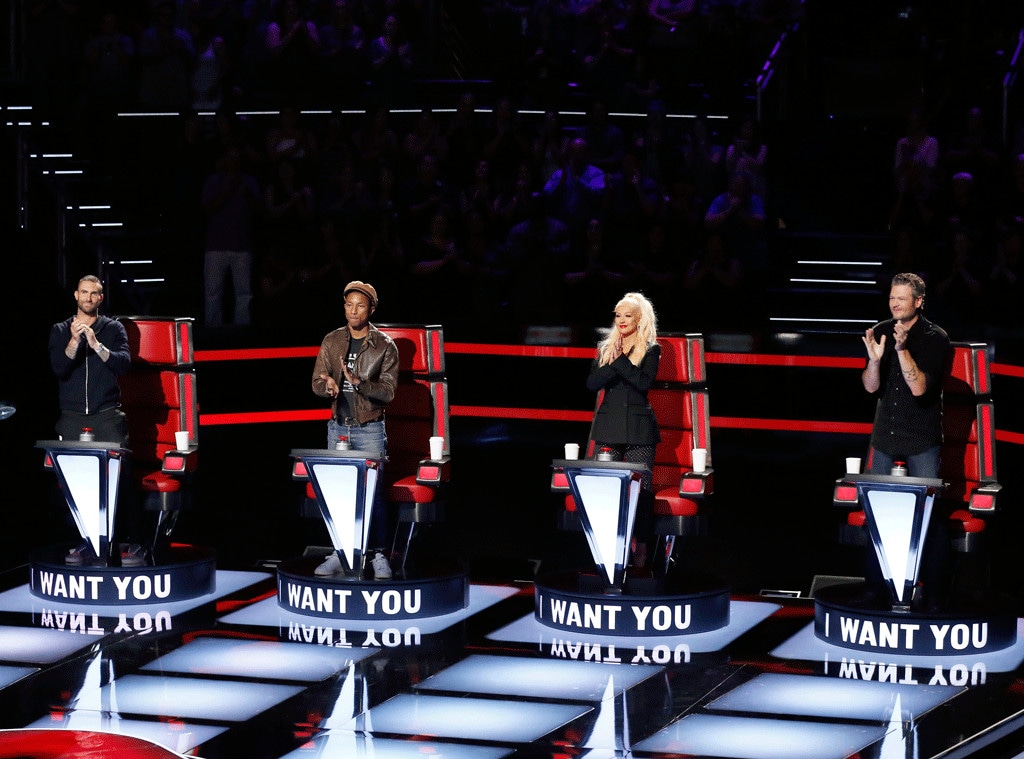 NBC
It's finale time on The Voice!
But before we could get to the final four performers who will compete for the season 10 title, we had to endure a brutal quadruple elimination that saw more than one incredibly talented singer go home.
The final eight singers left in the game included Team Christina's Alisan Porter and Bryan Bautista, Team Blake's Adam Wakefield, Paxton Ingram and Mary Sarah, Team Adam's Shalyah Fearing and Laith Al-Saadi, and Team Pharrell's Hannah Huston.
Here's how the elimination worked: The top three vote-getters would immediately advance, and the bottom two would immediately be eliminated. The remaining three contestants would then have to sing for the remaining spot in the finals.
Unsurprisingly, frontrunner Alisan Porter made it through immediately, along with Adam Wakefield and Hannah Huston. Sent home were Shalyah Fearing and Paxton Ingram, leaving Mary Sarah, Bryan Bautista and Laith Al-Saadi to sing for their lives.
At the end of the episode, after Mary Sarah sang her rendition of Carrie Underwood's "Something in the Water," Bryan sang his version of Miguel's "Adorn" and Laith sang his take on Bob Dylan's "All Along the Watchtower," it was Laith who scored the last spot in the finals.
That means each coach has a singer in the game heading into the finals, and the idea that we could potentially have our first female coach win the competition at last is very, very real.
Here's who's competing next week:
Team Christina: Alisan Porter
Team Blake: Adam Wakefield
Team Adam: Laith Al-Saadi
Team Pharrell: Hannah Huston
Who do you want to follow in the footsteps of season nine winner Jordan Smith? Can anyone actually beat Alisan Porter? Share your thoughts in the comments below!
The Voice airs Mondays and Tuesdays at 8 p.m. on NBC.
(E! and NBC are both part of the NBCUniversal family.)
Watch:
Christina Aguilera on Breaking "The Voice" Girl Curse