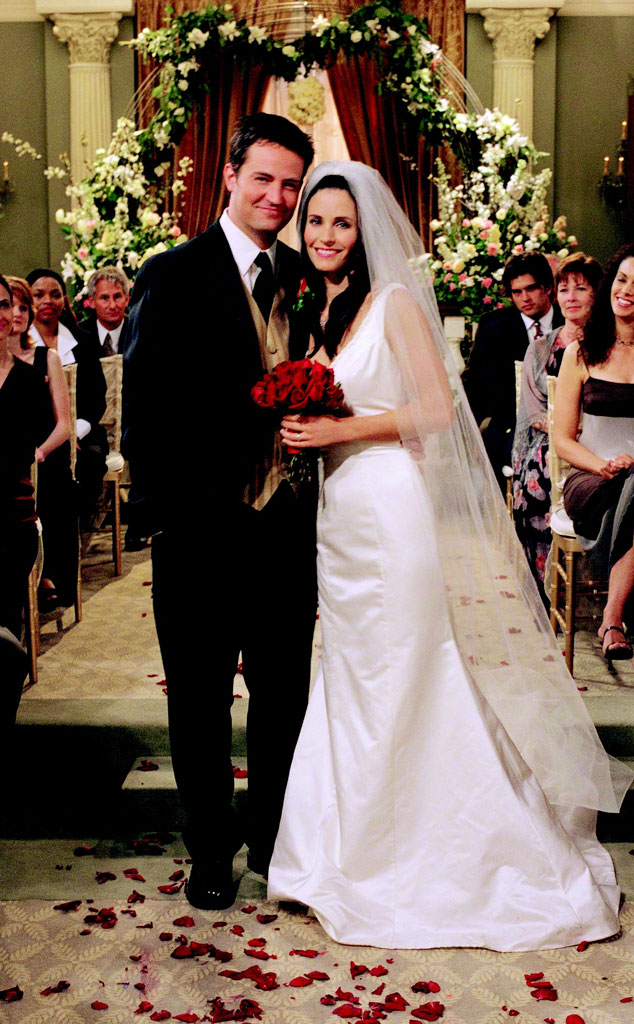 Danny Feld/NBC
Today marks a very big day for one of our favorite on-screen couples...Monica and Chandler got married on this date 15 years ago!
Yes, the beloved Friends couple—played by Courteney Cox and Matthew Perry—said "I do" on May 17, 2001, during the season 7 finale of the series.
The wedding and everything leading up to it was one of our favorite memories from the show, which got us thinking about more of the greatest Chandler and Monica (Mondler?) moments. From dancing with a turkey on her head to having sexy time with the flu, their proposal to the first time they said "I love you," this couple continuously blessed us with years of belly laughs and lots of love.
Thus, without further ado, we present you 15 of their best moments on Friends: