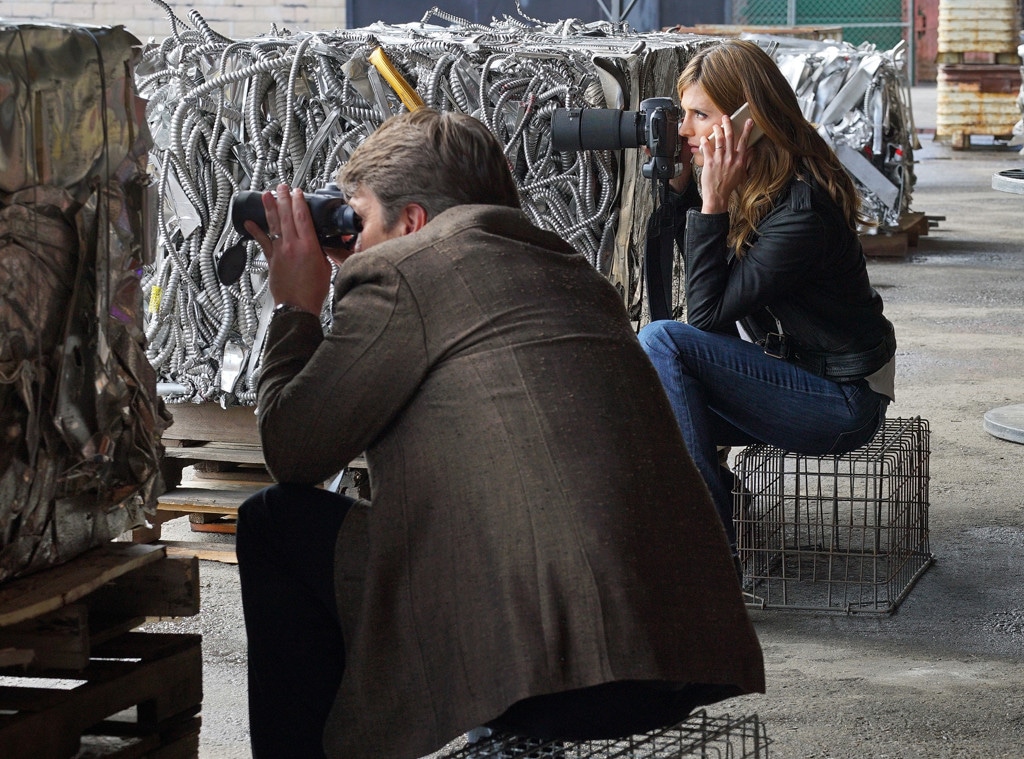 ABC
After eight years, the final chapter of Castle was written. The ABC drama aired its unexpected series finale that featured a flashforward tag showing Castle (Nathan Fillion) and Beckett (Stana Katic) living happily ever after that was added to give fans some closure. But series creator Andrew Marlowe, who was no longer overseeing the series for its final season, had a different ending in mind for the series.
A fan tweeted asking Marlowe how he would have ended the series, and Marlowe responded, "In my imagination, it never ends. The characters face new challenges while growing & changing & loving each other."
Marlowe also sent several messages to the cast, which you can read below.
"Thank you to @NathanFillion for eight seasons of dedication, creativity, and leadership as #Castle. Can't wait to see how you wow us next!"
"@Stana_Katic Thank you for all the gifts you bestowed on Katherine Beckett. The world is a richer place because of her... and you. #Castle"
"@MollyQuinn93 Such a privilege 2 see U grow from a wise-beyond-yrs young girl to an extraordinary young actress.U made Alexis shine! #Castle"
"@Jon_Huertas @seamusdever You never let the wheels fall off. U were our unsung heroes, carrying the load with intelligence & grace. #Castle"
"@realssullivan It was an honor watching a master at work. You elevated Martha's eccentric charm with ur hard-earned heartfelt wisdom #Castle"
"@tamalajones From wise girlfriend to world class M.E. you're a class act. I so loved how you could wither #Castle with that look of yours."
If Castle were to return, Katic and Tamala Jones would not have been part of the cast. That move riled fans of the series, but it was all for naught after the surprise cancellation.
Watch:
Seamus Dever's 30-Second Pitch for a "Castle" Spin-Off