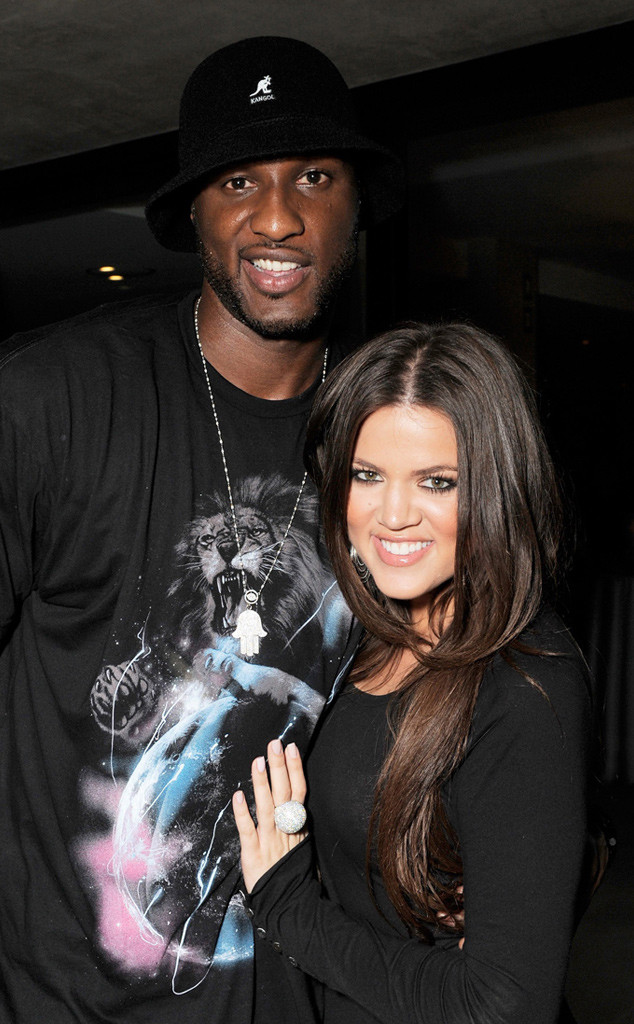 Getty Images
Khloe Kardashian takes her faith very seriously.
The Keeping Up With the Kardashians star wrote an essay about her Christian faith for Tuesday's edition of Lena Dunham's Lenny newsletter. In it, Khloe defended her decision to divorce Lamar Odom in 2013 after four years of marriage. "I've been blessed with a lot in my life, and I've also had challenges," said Khloe, whose divorce proceedings stalled after Lamar was hospitalized in the fall of 2015. "It was a challenge for me when I decided to get divorced."
As Lamar spiraled, Khloe was faced with a tough choice. "At my core, I don't believe in divorce," she explained. "But I came to a point in my marriage where I had to make the choice to take care of my own mental and emotional well-being in order to protect myself and my happiness. I am at peace with that decision and do feel like I honored my vows to the very end. I feel that I kept the serious vows I made in front of God with every inch of my heart, which is why I am still honoring them today even though my relationship with my ex-husband is in a different place. I believe in caring for my partner—past or present—'in sickness and in health,' and feel at peace with my relationship with God even after the fact. I'm thankful that I can rely on my God, who, along with my family, has led me through some of the most difficult times of my life."