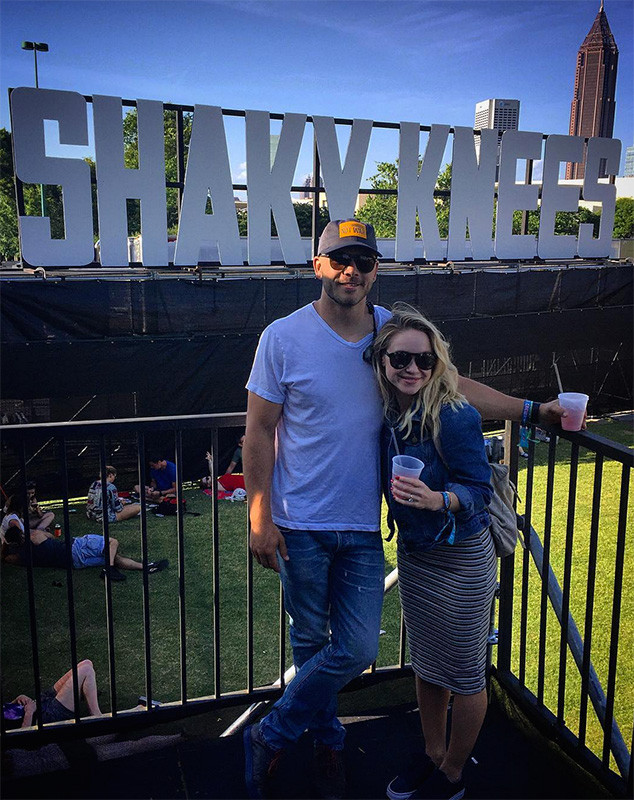 Instagram
Becca Tobin has a wedding in the works.
The actress, who played Kitty Wilde for two seasons on Glee, revealed that she is engaged to entrepreneur Zach Martin Monday. The announcement was made on her LadyGang podcast with Keltie Knight and Jac Vanek. "I got engaged!" Tobin, 30, told her co-hosts. "This hurts me so much because this is the part of being engaged that I don't want, so this is painful for me." Knight thought Tobin was "joking" when she broke the news before they taped the podcast—and she wasn't the only one taken aback. "Every single person thought I was kidding," Tobin said. "I thought he was kidding when he had the ring in front of my face! I thought it was fake."
"Are you so excited to marry your best friend?" Vanek asked.
"Hashtag: so blessed!" Tobin replied in a sarcastic tone. "You'll never, ever see a post where I say, 'I'm so lucky to marry my best friend'—any of that garbage. It makes my stomach turn."
"Do you want to talk about it more?" Knight teased.
"No, I don't," said Tobin, who flashed her engagement ring Saturday while attending the Shaky Knees Festival with Martin in Atlanta. "I'm really thrilled, though. We don't have an extravagant story. I told him I would, like, castrate him if he did anything crazy. Like, I really didn't want, like, a thing, so it was, like, really perfect for me. So...there you go. One day I'll tell the story."