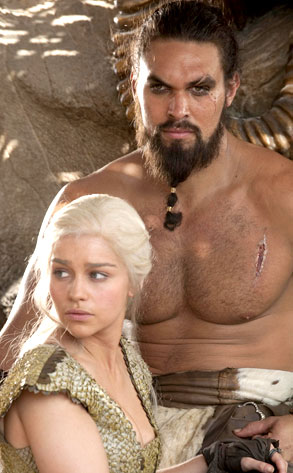 HBO
Khal Drogo is still talking about Khaleesi long after his death—with the help of Instagram.
Game of Thrones alum Jason Momoa, who portrayed Khal Drogo in season one, took to the social media app to chime in on the big scene from last night's episode that got everyone talking, and if you're unaware of what we're referencing, you're in for a doozy (also, spoiler alert!).
Khaleesi (Emilia Clarke) went fully nude—and yes, it was her actual body—during a scene which showed her walking out of a building in flames, which was obviously hot in more ways than one. So, when Khal Drogo (Momoa), who played her husband on the show, commented on her ultra-sexy-and-also-badass moment, it was absolutely perfect.