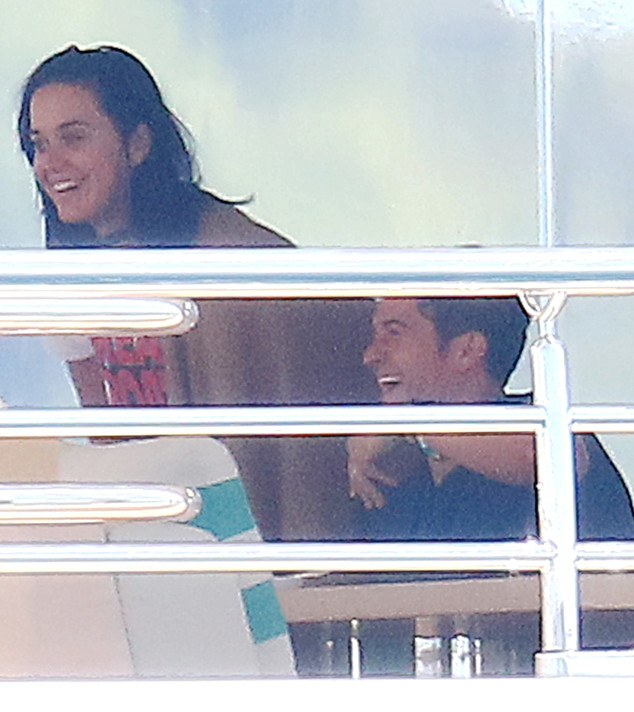 FAMEFLYNET PICTURES
Katy Perry and Orlando Bloom are quite the cutesy couple in Cannes, aren't they?
Clearly, as E! News previously reported, these two aren't the slightest bit concerned with the drama surrounding those Selena Gomez headlines that plagued them just days before. A source tells E! News that Orlando, 39, and Katy, 31, are having a great time on their French getaway, spending their days relaxing on a yacht and hitting up some 2016 Cannes Film Festival parties as well.
According to a source, this trip is for work and pleasure—but mostly pleasure. Katy and Orlando aren't shy about a little PDA either! They've been seen holding hands, kissing and laughing with each other all over town. One onlooker notes that Katy and Orlando look like a really happy couple and that nothing has changed between them despite the media and fan frenzy surrounding those pics of Orlando with Selena in Las Vegas.