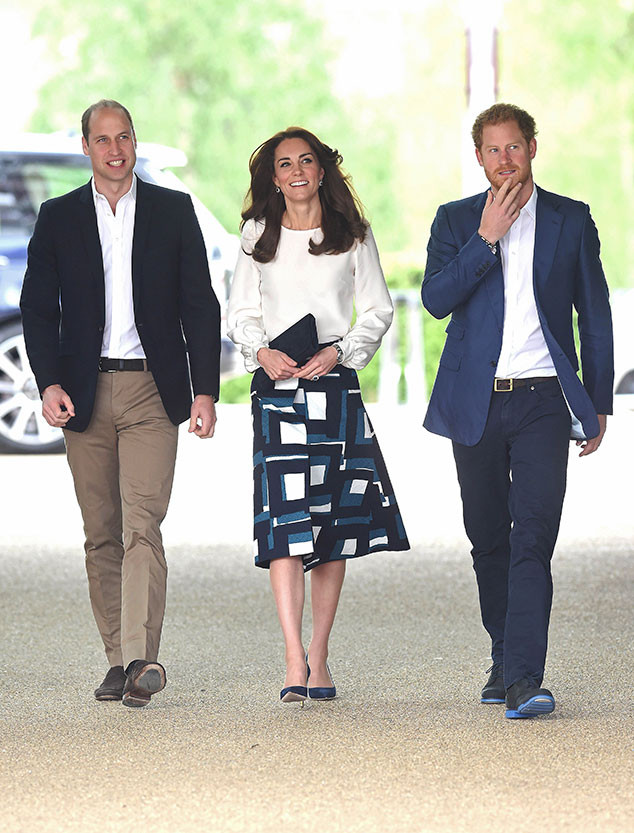 Stuart C. Wilson/Getty Images
Prince William, Prince Harry and Duchess Kate Middleton are throwing a few punches in favor of a cause dear to their hearts.
The royal trio arrived together to Queen Elizabeth Olympic Park in east London to officially launch the Heads Together campaign, which champions against the stigmas surrounding those struggling with mental health. The campaign connects a network of various organizations, including homeless charities and emergency response teams, to work toward improving conversations and resources surrounding those affected and their families.
"Through our work with young people, emergency response, homeless charities, and with veterans, we have seen time and time again that unresolved mental health problems lie at the heart of some of our greatest social challenges," the Duke of Cambridge said before the crowd Monday.
"Heads Together wants to get people talking. The more we talk about mental health, the more normal the topic becomes, and the more we feel able to open up and seek support," he continued.