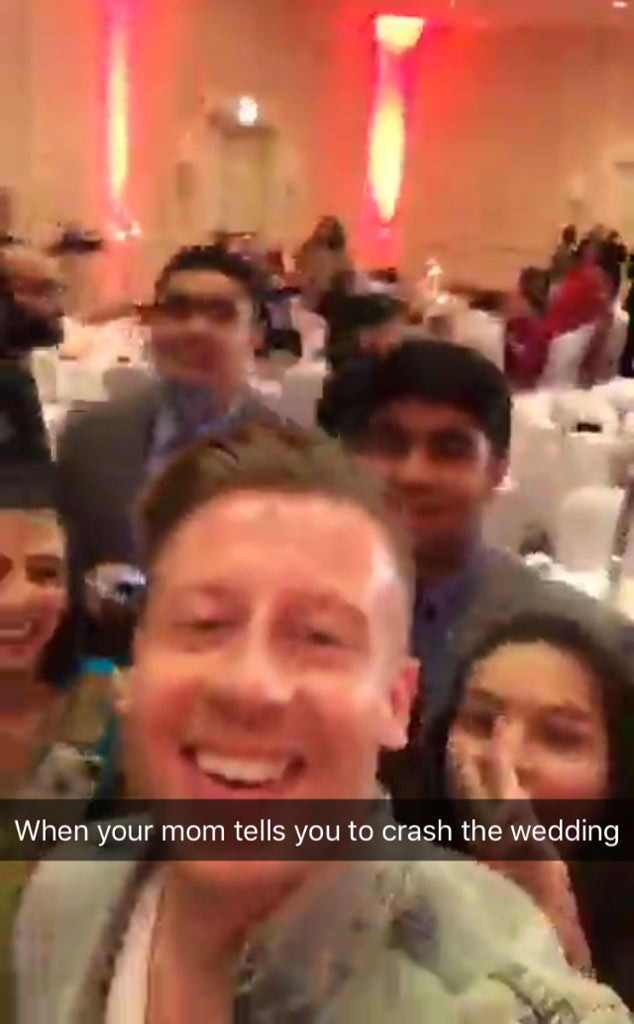 Macklemore / Snapchat
What do you do after you meet the president of the United States? If you're Macklemore, you celebrate by...crashing a wedding.
On Saturday night, with some coaxing from his mother, Julie Schott, the rapper walked into what appeared to be a South Asian wedding at a hotel in Washington D.C. and partied with the guests, who seemed pumped. Macklemore documented his wedding crash on Snapchat.
"When your mom tells you to crash the wedding," he wrote.