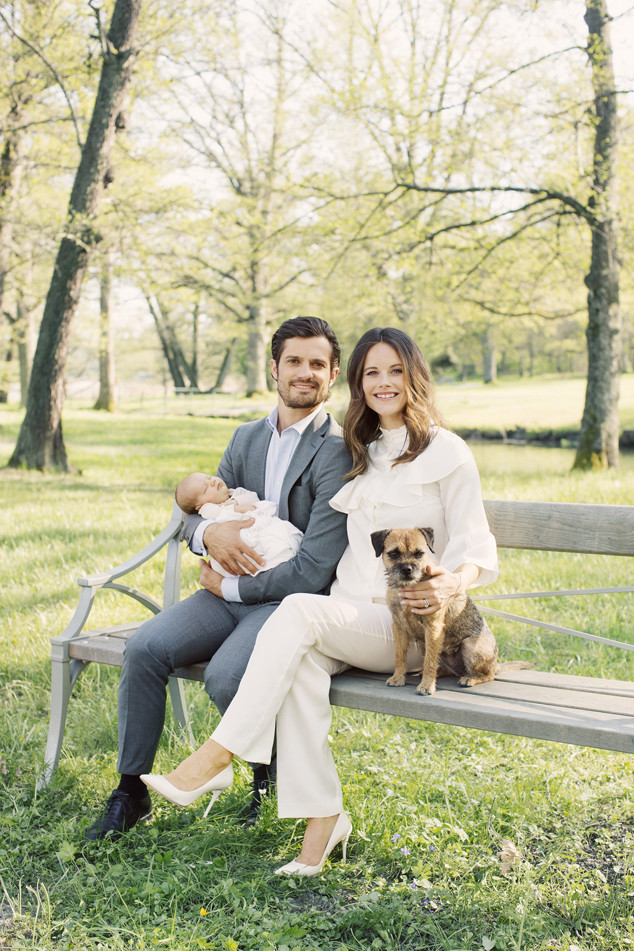 Erika Gerdemark/The Royal Court/Sweden
Well, hello Prince Alexander Erik Hubertus Bertil.
The 4-week-old royal has made his official debut today after Princess Sofia and Prince Carl Philip of Sweden shared their picture-perfect portraits of their beautiful family.
The photos ranged from scenic park shots alongside their family dog Siri, with the foursome flashing their beaming smiles at the camera, to candids inside of their family home in Drottningholm Palace.
The series also included intimate black and white portraits of each parent cradling their baby boy, which are sure to make your heart melt (if it hasn't already).
"The family has now left the hospital, and are at home at Drottningholm Palace," Sweden's Royal Palace said in a statement at the time of his birth in April. "Both mother and child are in good health, and the family is looking forward to spending time together."
The palace added that he weighed in at 7.9 pounds and measured around 19.3 inches long.