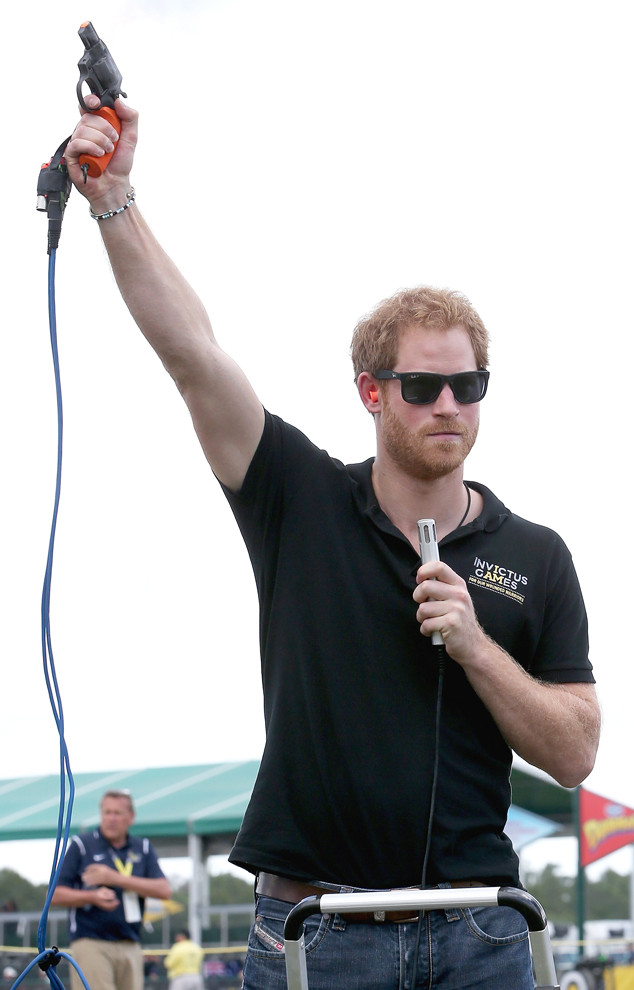 Chris Jackson/Getty Images for Invictus
The Invictus Games have come to an end, and so we must say goodbye (for now) to Prince Harry.
The redheaded royal closed out his Paralympic-style games Thursday after five days of tough, but fun sporting events. The five-day event in Orlando, Florida, might have come to an end, but Prince Harry reflected on the week's emotional moments to help keep the spirit alive. "Wow, what a ride the last four days has been—I said you would be moved, inspired and entertained—was I right? As the great Stevie Wonder says: Team work makes the dream work!" he began his closing speech.
But what he wanted everyone—competitors and viewers alike—to remember, was that the message behind the event was far more important than the medals handed out. "I've been hugely honored to hand out gold silver and bronze medals over the course of this competition, but what meant the most to me, was handing out your Invictus Foundation medallions this evening," he continued.