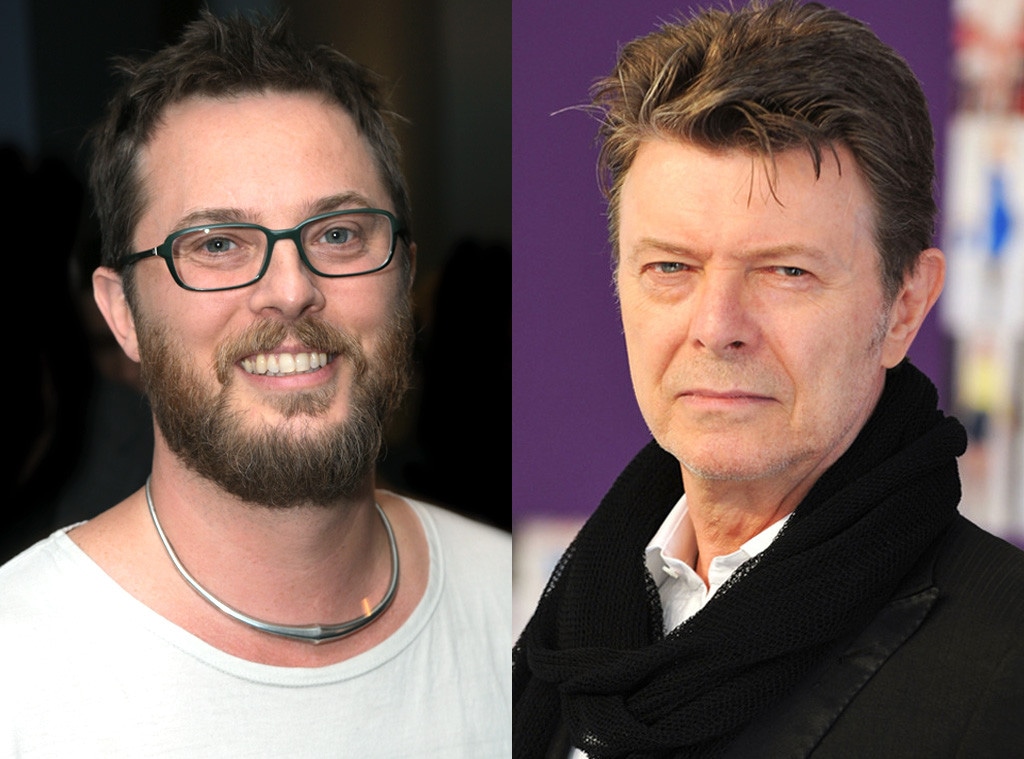 AP Images; Getty Images
David Bowie's memory lives on in so many ways.
Just check out what his director son Duncan Jones was wearing while he was recently promoting his new movie Warcraft (in theaters on June 10). Around his neck was a torc.
"In Britain, the ancient Celts used to wear these and they used to bury them as well," Jones told me. "They used to bury hoards of them as offerings to the gods. My dad gave this to me as a teenager and I've worn it ever since.
"It's a real one," he said. "It's thousands of years old."
Jones also revealed a special moment he shared with his pregnant wife Rodene Ronquillo (she's due next month) and his father just a couple of weeks before he passed away from cancer.
"When we found out what the gender of our baby was going to be, we were able to get the doctor to write it on a card without us seeing it and then I got to spend Christmas with my dad and he actually told us what the gender was going to be," Jones said.
Jones posted a version of the hand-drawn card without the gender reveal on his Twitter a month after Bowie died from liver cancer on Jan. 10.
Jones said, "We found the time to do all of the family stuff that we wanted to do, got a chance to spend some time together have our talks and say our goodbyes and things like that."
Watch:
Duncan Jones on Special Necklace From Dad David Bowie