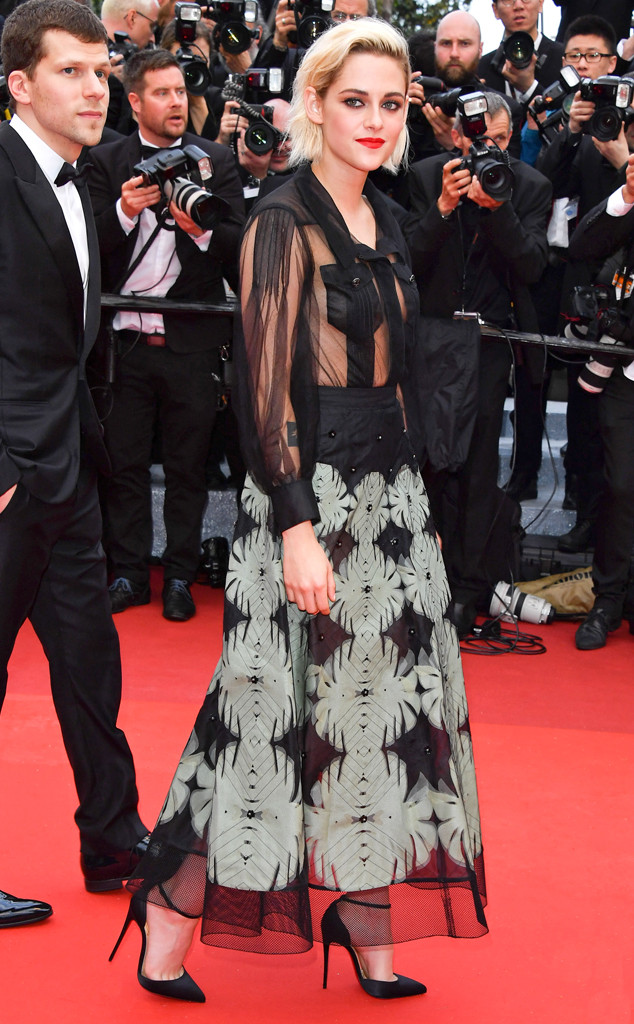 George Pimentel/WireImage
Following years of the Cannes Film Festival's alleged "heels only" policy, Kristen Stewart thinks it's finally time for the other shoe to drop.
After a group of women were not permitted to enter the premiere of the Oscar-nominated Carol last year because they had flats on their feet, the annual film festival has come under fire for the outdated expectation. While Cannes' director Thierry Frémaux called the policy an unfounded rumor in 2015, women continued to be turned away for failing to arrive in high-heeled footwear.
This year, the Café Society star is adding her name to the list of people who think the unspoken stipulation is inappropriate.
"Things have to change immediately," Stewart told Indiewire's Anne Thompson during a round-table conversation for the film Thursday. "It has become really obvious that if [a man and I] were walking the red carpet together and someone stopped me and said, 'Excuse me, young lady, you're not wearing heels. You cannot come in.' Then [I'm going to say], 'Neither is my friend. Does he have to wear heels?' It can work both ways."
As Stewart makes evident, the rule is inherently unequal.
"It's just like you simply cannot ask me to do something that you are not asking him," she continued. "I get the black-tie thing but you should be able to do either version—flats or heels."