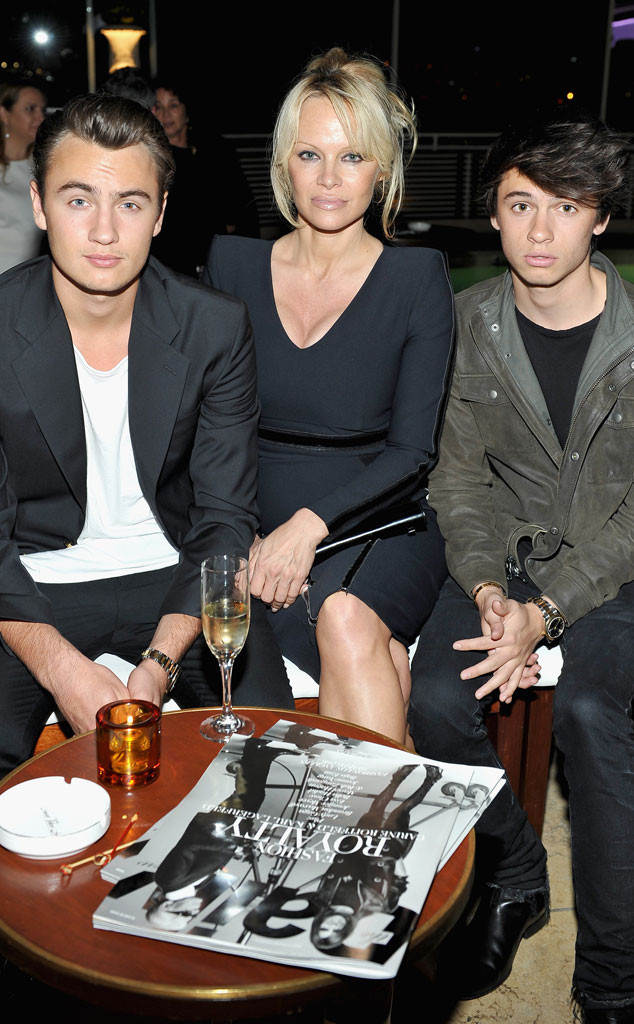 Donato Sardella/Getty Images for The Daily Front Row
Wow, talk about breaking Mom's heart..
Pamela Anderson's youngest child, son Dylan Jagger Lee, 18, says he has never seen an episode of Baywatch. You know, that TV show that made his mother, who played the red swimsuit-clad lifeguard C.J. Parker, internationally famous in the '90s. The cult syndicated series that ran for 12 years and spurred spinoffs, TV films and a new movie coming out next year, starring Dwayne "The Rock" Johnson and Zac Efron.
"Honestly, the show Baywatch? I've never even seen one episode," Dylan told Nylon magazine in an interview posted this week. "One time we were in Europe somewhere, and they were still running the show. My mom was like, 'What? I didn't even know that they still did this.' And I was like, 'You know what? I've never watched it, and I'm going to keep it that way.'"
It is unclear if Brandon Thomas Lee, Dylan's 19-year-old brother, has ever watched Baywatch. The boys, whose father is Anderson's ex-husband and Mötley Crüe drummer Tommy Lee, were only about 4 and 5 years old when the show ended its run and Dylan wasn't even born when their mother appeared in her last episode in 1997, although Comedy Central and other channels around the world did air reruns more than a decade later.