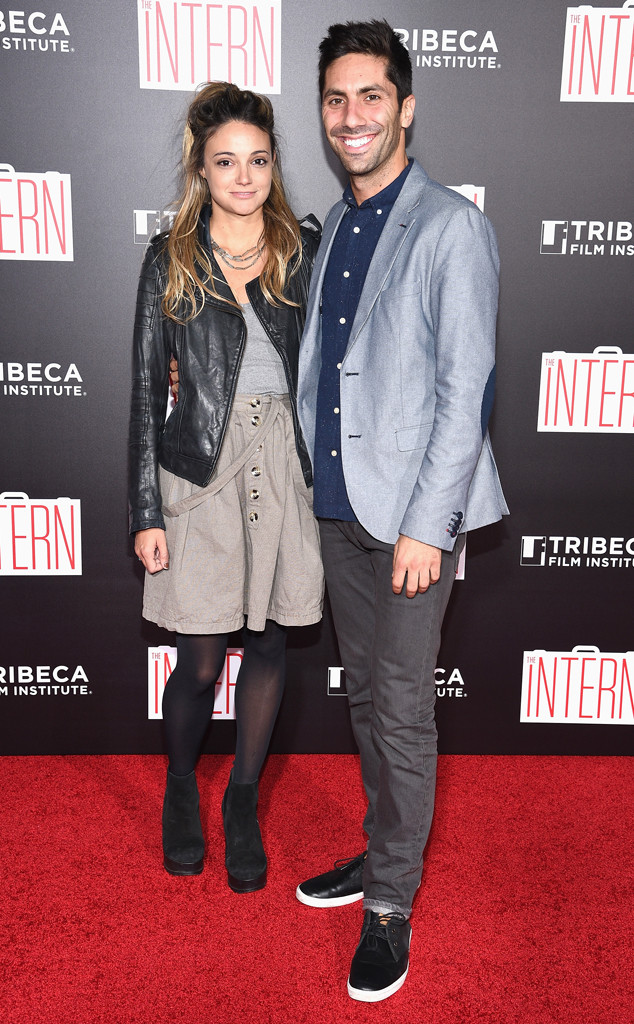 Dimitrios Kambouris/Getty Images
Congratulations are in order!
Catfish star Nev Schulman and girlfriend Laura Perlongo are expecting a baby girl. Shulman shared the exciting news on Instagram, posting a very happy photo of his girlfriend getting an ultrasound. Holding her hand, Schulman kisses her forehead upon hearing the news. "IT'S A GIRL! No words can capture the excitement and joy I feel about becoming a father," he wrote. "I am so in love with you @el_peego and thank you for giving me this incredible gift. You inspire and excite me every day."
Perlongo further opened up about the news in an op-ed written exclusively for ATTN, explaining the story of how she found out she was "pregnant accidentally on purpose."
"I had taken a gummy with my boyfriend. Well, I guess first I had condom-less, birth control-free sex where the white stuff got inside the vaginal pocket, but a couple weeks later I ate marijuana in the form of candy. Being a timing expert, halfway into a giggly game of cards, I went to the bathroom for my pre-menstrual pregnancy test ritual," she explained. "Like most girls not on birth control, every month there is a day or two where I confuse normal PMS with 'definitely pregnant.' So there I sat, waiting for menstrual reassurance next to my favorite lil digital sand timer, tapping cheerfully through stories on Snapchat. Tip tap tippy two…[lines]."