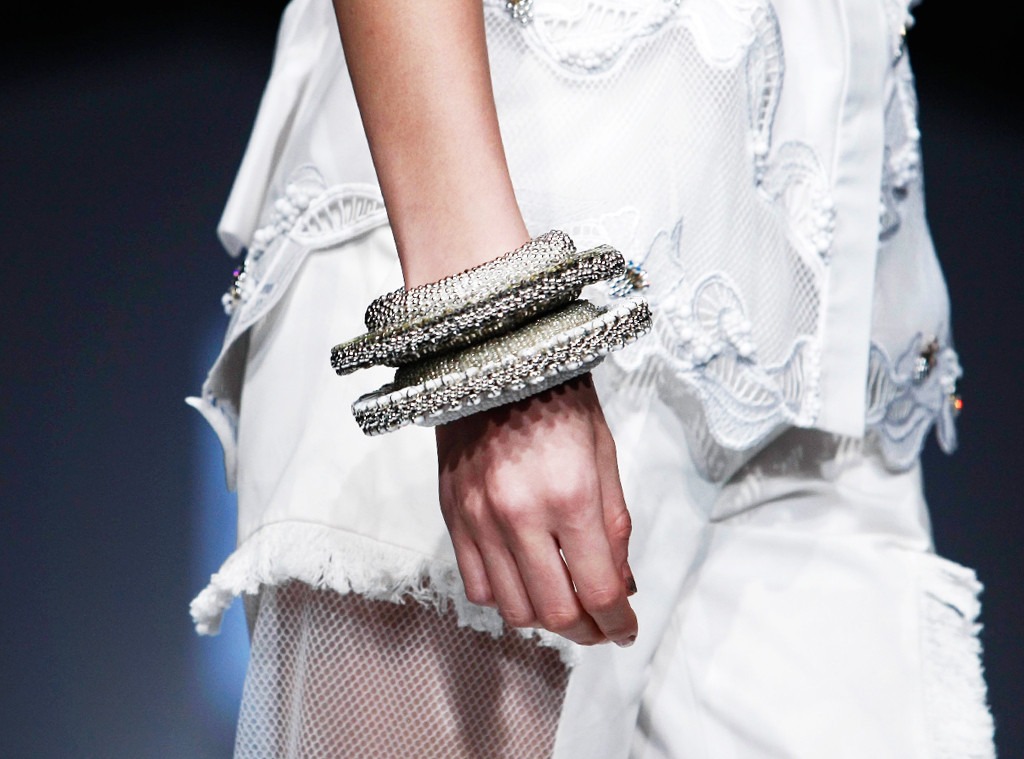 Ulet Ifansasti/Getty Images
Today's bride is faced with many (read: many, many) choices.
It's up to you to pick a location, choose who to invite, design your invites, choose table settings, map out the seating chart (so your friend who used to date your other friend isn't sitting at the same table with her and her new SO), then after all that—and so much more—you have to pick out what you're going to wear. And because not every bride is alike, it's important to nail down your personal (or preferred) style before the big day—especially when it comes to your accessories.
Enter: the below wedding jewelry guide. Keep scrolling for gorgeous visuals as well as crazy-helpful tips on choosing the right bling for you and your bridal personality.
Princess Bride
She's all about the glam. Her dress is most likely a ballgown and her incredible, intricate updo is on point. If you relate to her best, don't be afraid to lay on the jewels and in the words of Rihanna, "Shine bright like a diamond."
Pro Tip: When it comes to matching your metals to your dress, keep in mind that silver is universal in that it works with all wedding dress shades: stark white, off-white, etc. If you're planning on going with gold, make sure you try everything on together before the big day.
Boho Bride
She's all about being au naturel when it comes to the day of. Something sheath, not form-fitting, is more her style of dress and she's not afraid to play with different gem stones (other than diamonds). Bring on earthy-toned jewelry, long necklaces and one rockin' engagement ring (because chances are she won't want a wedding band).
Pro Tip: It's likely you'll be wearing some sort of flower crown or headpiece on the day, so plan your hairstyle around that statement piece.
City Hall Bride
She's the opposite of an attention-seeker. Everything she does and wears on the day is going to be minimal and dainty. It's not about the production; it's just about the love.
Pro Tip: Even small statements are statements, so when it comes to choosing your accessories, make sure everything looks cohesive and don't stack on too much.
Metropolitan Bride
She's edgy in her own right—wearing a sleek mermaid or trumpet-style gown to show off her curves. When it comes to jewelry, she's not one for dainty pieces. It's all about strength and power in the statements she makes.
Pro Tip: Strong lines are what make you happiest. Pick one major statement piece, whether it be an ear crawler or necklace, then have everything else follow a similar shape.
Shabby Chic Bride
She has a thing for vintage-inspired pieces and a DIY spirit. Her tea-length wedding dress is playful and fun just like her mason jar centerpieces filled with wild flowers and baby's-breath. 
Pro Tip: Costume-esque jewelry can be quite chic (and, sometimes, inexpensive). Just make sure all your metals match!
Watch:
How to Wear Pastels Like a Cool Girl