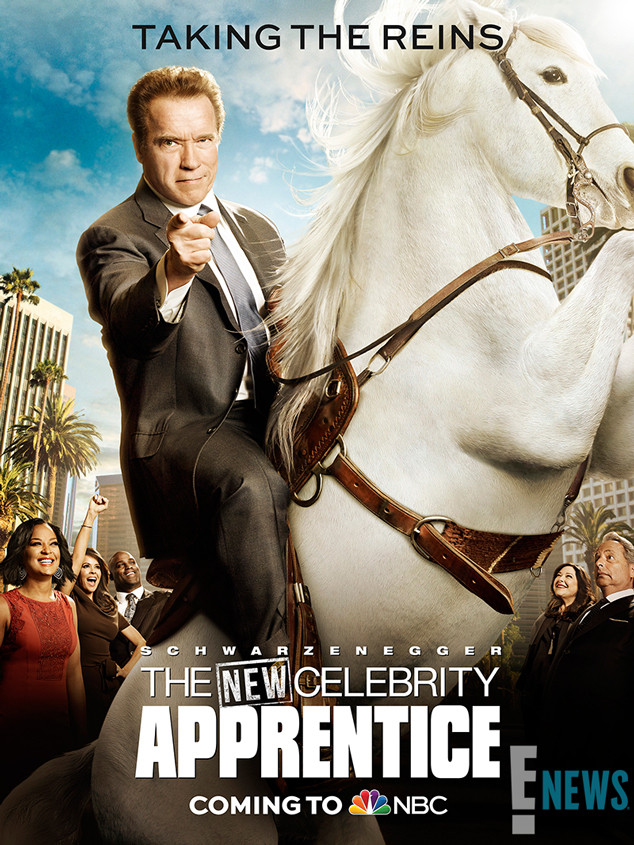 NBC
Arnold Schwarzenegger is ready to take the reins. Literally.
The former governor and Terminator star is set to take over for Donald Trump as the host and master of firing of Celebrity Apprentice, after NBC severed tied with the Republican presidential candidate, and E! News has your exclusive first look at Schwarzenegger in action.
In the first poster for the eighth edition of the celeb rendition of the series (and the 15th season in the franchise), Schwarzenegger is seen on a horse, taking the reins, with NBC making it clear the time has come for The New Celebrity Apprentice.
We think new celeb contestant Jon Lovitz face perfectly captures our reaction to seeing this movie-esque shot for the first time.