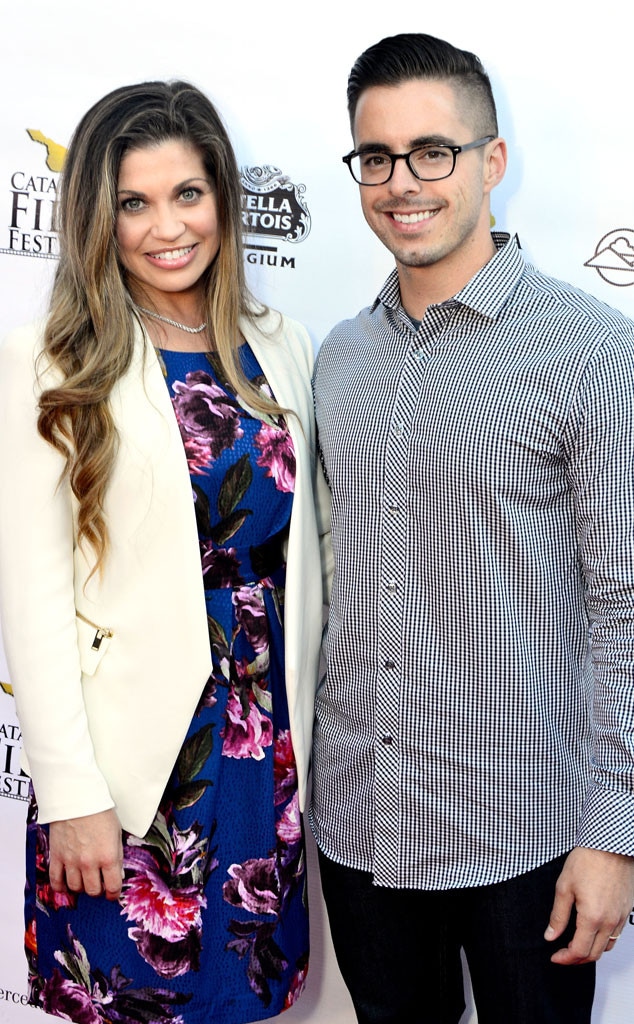 Jerod Harris/Getty Images
Danielle Fishel and her husband have decided to call it quits.
E! News can confirm that the Girl Meets World star quietly filed for divorce from Tim Belusko on October 23, 2015 in Orange County, Calif., after two years of marriage.
The uncontested divorce was finalized on March 17, 2016 with the couple managing to keep the news private for several months.
As for what sparked the romance in the beginning, it appears to be Tim's Mortal Kombat tattoo on his calf that caught someone's eyes.
"I'm not a huge tattoo person but I loved it," she told Maxim. "I actually have two of my own, which I would get laser-removed, but I'm afraid they'll look weird. I have one on the back of my neck and I have a tramp stamp."
The pair also went to Santiago Canyon College in Orange County together where Danielle offered to tutor him in math.
Ultimately, Tim proposed to his girlfriend causing the actress to drop down to her knees and cry tears of joy. They would also get married in October 2013 at a Los Angeles ceremony attended by more than 200 guests including her TV husband and co-star Ben Savage.
Today, Danielle remains hard at work playing the fan-favorite Topanga Matthews on Girl Meets World. The Disney Channel series also stars Rowan Blanchard and Sabrina Carpenter.
People was first to report the divorce news.
—Reporting by Holly Passalaqua
Watch:
Cory and Shawn Reunite on "Girl Meets World"