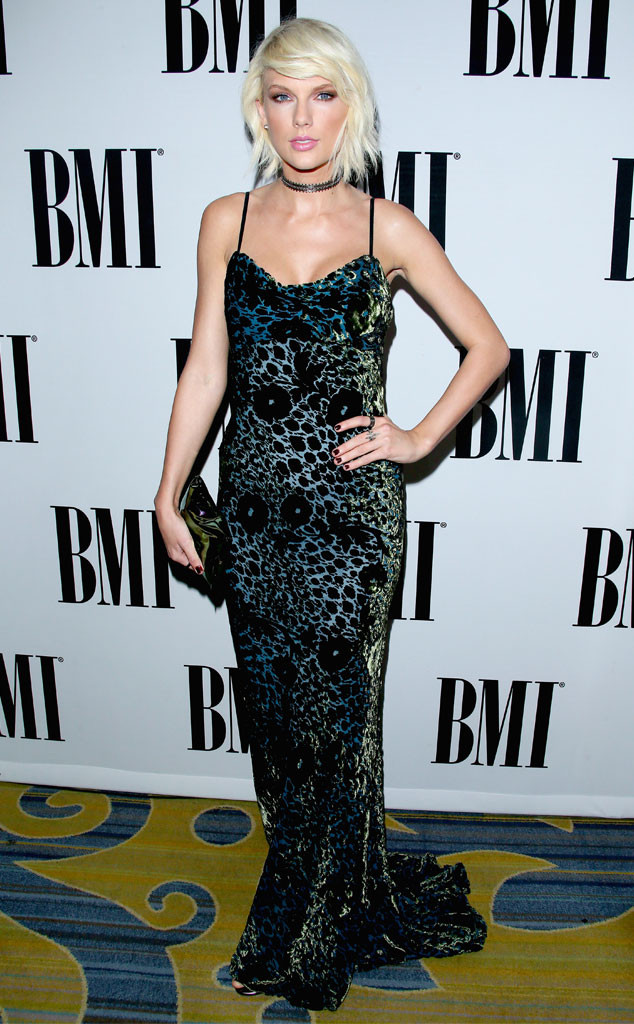 Mark Davis/Getty Images
Taylor Swift just gave us another reason to love her.
The Grammy winner revealed one of her guilty pleasures last night while receiving the Taylor Swift Award (yes, the award is named after her) during the BMI Pop Awards at the Beverly Wilshire Hotel.
After praising the night's BMI Icon Award winners, songwriters Cynthia Weil and Barry Mann, Swift said, "I recently have had a lot of time off. I've been watching a lot of reality TV.
"Barry and Cynthia's daughter Jenn is the couples therapist on a show called Couples Therapy that I watch a lot and I was really really excited to meet her," she said.