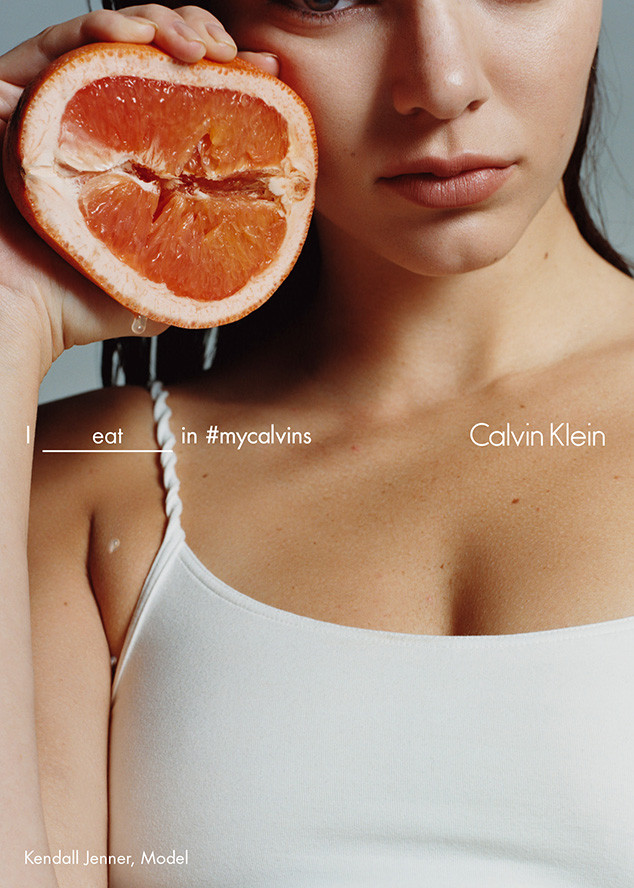 Calvin Klein
Kendall Jenner's new Calvin Klein ads are not so subtle.
The campaign features the 20-year-old reality star (as well as a couple other models and actresses) and alludes to vaginas in all but one photo—which happens to be of a butt instead.
For example, in the most uncomfortable pic of the bunch, Kendall squeezes a grapefruit, which we can't help but notice is awfully reminiscent of a woman's female parts. The slogan? "I eat in #mycalvins."
And it doesn't stop there...