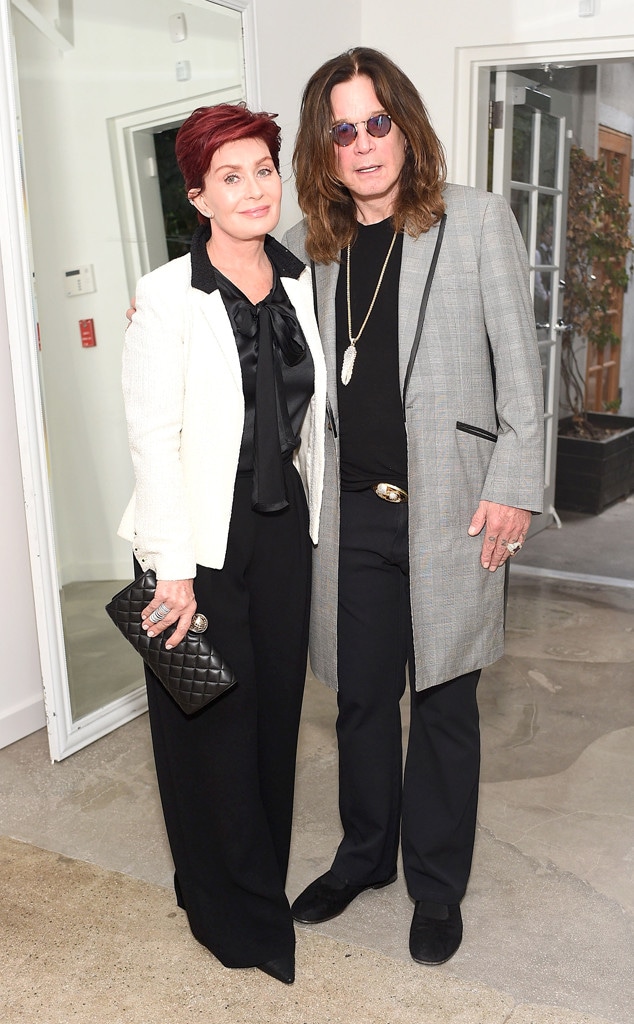 Stefanie Keenan/Getty Images for The A List
Ozzy Osbourne is speaking out after news broke that the rock star and his wife are splitting.
With many reports circulating about the break up, the Black Sabbath member wants to end one rumor immediately.
"I have been sober for three and a quarter years," Ozzy shared with E! News exclusively. "I have not touched drugs or alcohol in that time. Any reports that I am not sober are completely inaccurate."
Over the weekend, E! News confirmed that the couple had broken up after more than three decades of marriage. According to a source, the pair mutually agreed that Ozzy would move out of the house temporarily. Our insider also reiterated Ozzy's comments that the split had nothing to do with his sobriety.
On Monday morning, the musician was spotted walking with his dog after visiting an office building near Los Angeles. Photographs show that his wedding ring was still on.  
One person who is remaining quiet is Sharon Osbourne herself. On Monday's all-new episode of The Talk, the co-host was notably absent causing Julie Chen to address the situation.
"As we get started, Sharon is not here today. There were many tabloid headlines of her and Ozzy, rumors and speculations that they have split up after nearly 34 years of marriage," she explained. "Sharon understandably took today off and we are sending all of our love to her and to her family. And we ask that you do the same."
While the split comes as a surprise to many fans, Sharon and Ozzy have experienced many ups and downs in their relationship in the past.
When divorce rumors sparked in 2013, Sharon was forced to speak out where she admitted that there could be some truth to the hearsay.
"Everything that has been printed in the tabloids has been distorted," she assured viewers on The Talk. "There's always a little seed of truth to everything that gets reported, but then it gets very distorted."
E! News has been told Ozzy is currently staying with a member of his family.   
Watch:
How Sharon Osbourne Maintains Her Weight Loss