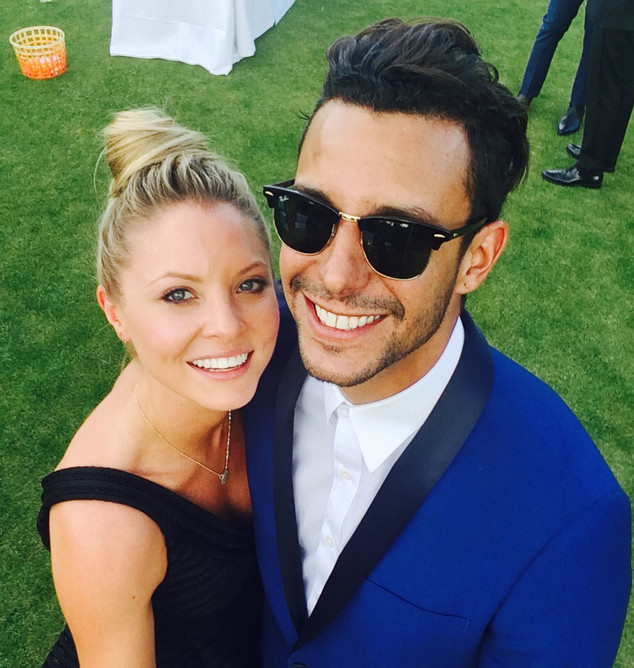 Kaitlin Doubleday
It's official—they're married!
Empire star Kaitlin Doubleday and longtime love DJ Devin Lucien tied the knot today during an intimate ceremony at the Ventana Inn & Spa in Big Sur, Calif., E! News confirms. The newlyweds swapped vows and rings from Mars Fine Jewelry outdoors in front of 140 of their closest friends and family members including Lee Daniels and Gabourey Sidibe, with a gorgeous view of the Pacific Ocean as their backdrop and gorgeous white flowers lining the aisle.
Guests had to reach for their umbrellas due to the weather, but that didn't seem to put a damper on the happy wedding planned by Samantha Hall Events. Doubleday stunned in two beautiful Mark Zunino gowns as guests celebrated from 6 p.m. to 1 a.m.
"Her theme was a mixture of rustic vs elegance and romance. It was really about the ambience with almost 1,000 candles," a source shared with E! News. "It was really important for her to have the space feel like a wedding but also to make it feel intimate and beautiful."
The bride and groom were also treated to about 45 minutes of speeches including a heartfelt message from Kaitlin's dad.
"It was really heartfelt and special because he played such a significant part in her life," our source added. "It was an emotional experience. It was a blessing to have all the people she loves under one roof."