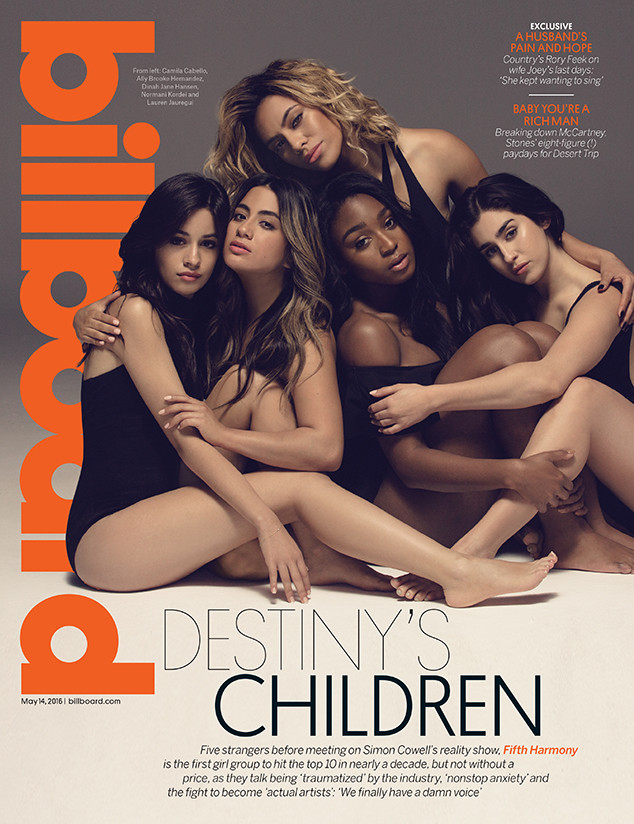 Billboard
There doesn't seem to be any harmony in the lives of the members of Fifth Harmony.
The young women of the mega girl group cover Billboard magazine's latest issue and open up about everything they love about being the singers of hit songs such as "Work From Home" and "Worth It." But for every pro, there are several cons. It turns out, much to the surprise of many, that Camila Cabello, Normani Kordei, Dinah-Jane Hansen, Ally Brooke Hernandez and Lauren Jauregui aren't happy while on the road.
When asked about the highs and lows of their rise to fame, Cabello explains her lowest point led to her highest one. "I was having terrible anxiety, nonstop. My heart would beat really fast the whole day. Two hours after I woke up, I'd need a nap because my body was so hyperactive. It was so eff — sorry, but it was so f--ked up," she says. "I was scared of what would happen to me, of the things my brain might tell me. I realized the stuff I thought was important isn't worth my health. Now I write in a diary every day, work out and meditate."