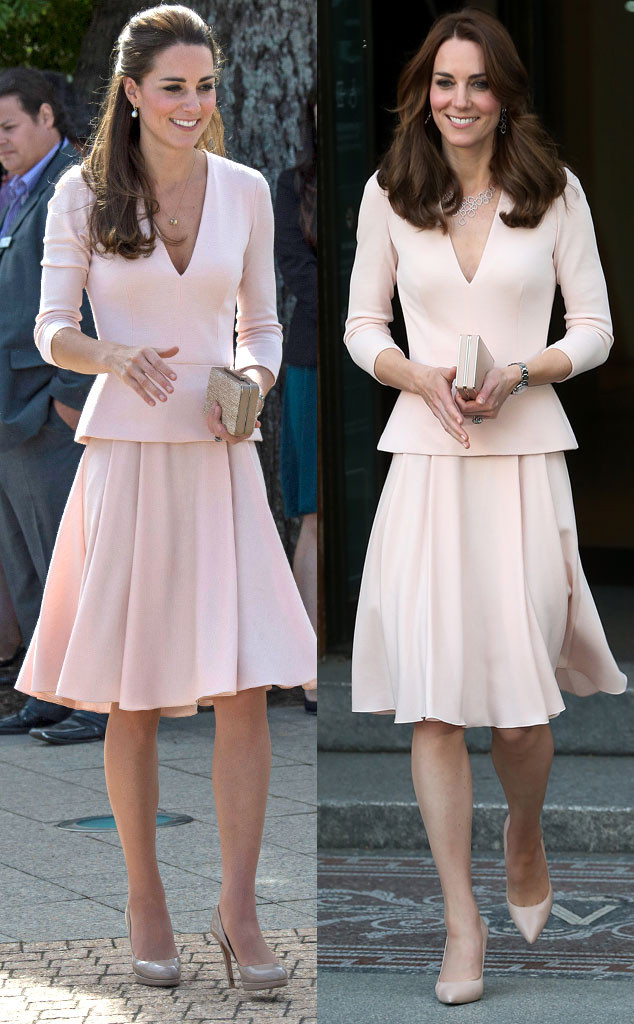 Arthur Edwards - Pool/Getty Images; Danny Martindale/WireImage
When it comes to the art of repeating outfits, Duchess of Cambridge Kate Middleton is an undeniable expert.
In her five years as a royal public figure, she's debuted one standout ensemble after another. However, often, with so many public appearances, Middleton has repeated the same pieces.
However, to keep her threads from looking stale, she livens up her outfits with accessories and hairstyles to keep the classic ensembles looking consistently fresh.
Take for instance the powder pink peplum dress by Alexander McQueen that she wore during her visit to the Vogue 100: A Century Of Style exhibition at the National Portrait Gallery in London on Wednesday.