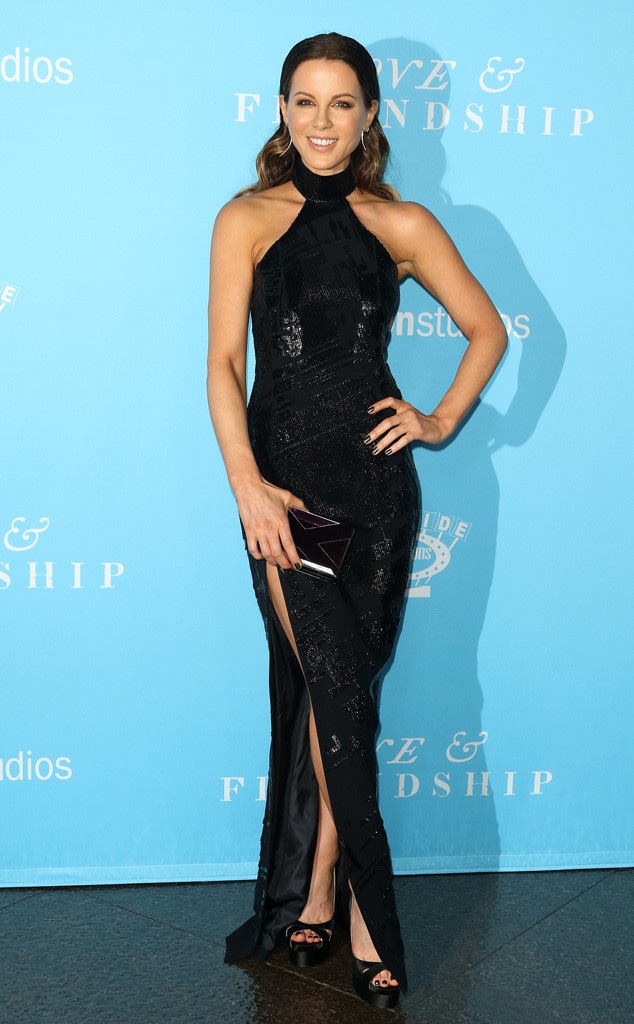 Sipa via AP Images
Talk about family fun!
Kate Beckinsale, 42, exclusively revealed to me last night how she and her ex Michael Sheen, 47, celebrated their daughter Lily's sixteenth birthday last year.
"We reenacted her birth and took pictures of it!" Beckinsale said.
What?!
"I wasn't naked!" the actress explained at the premiere of her upcoming Jane Austen film Love & Friendship (in theaters on May 13). "I was actually in a very nice cigarette pant and a high heel. Michael took one of my legs [and held it up] and Lily came from behind and was diving between my legs."
George Pimentel/WireImage
We could only imagine what Mother's Day will be like. "We already had one because it's earlier in England, but I fully expect another!" Beckinsale said. "I want a homemade card from my daughter, which I think I will get. It'll probably be slight obscene, which will make me very happy."
Beckinsale and Sheen were together for eight years before calling it quits in 2003.
As E! News reported last night, the two continue to be close. Sheen and his girlfriend Sarah Silverman attended the Love & Friendship premiere.
"I love her. I love her. I love her," Beckinsale told me about Silverman. "I am so glad Michael found her so I don't have to spend the rest of my life looking for her!"