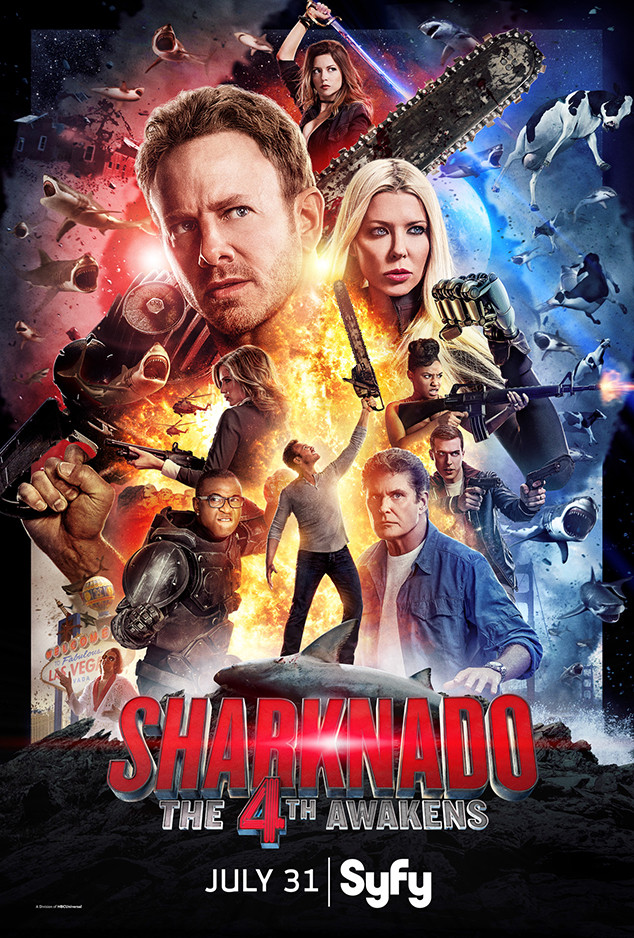 Syfy
Grab your chainsaws and umbrellas: Sharknado 4, titled Sharknado: The 4th Awakens, is coming and along with the sharks falling from the sky, there will be plenty of celebrity cameos to shake your robotic hand at.
Celebrity cameos this time around include Real Housewives of Atlanta's Cynthia Bailey, Dancing With the Stars' Kym Johnson, Shark Tank star Robert Herjavec, TV host Carrie Keagan, T'Keyah Crystal Keymah of In Living Color and Baywatch's Gena Lee Nolin and Alexandra Paul as Astro-x rocket scientists and astrophysicists. You read that right!
The Howard Stern Show's Benjy Bronk will play a morning show host, Duane Chapman, yes Dog the Bounty Hunter, will play a chainsaw dealer (necessary when there's a sharknado happening) and Stacey Dash will play the mayor of Chicago. Do we have Chris Rock and the Oscars to thank for this?