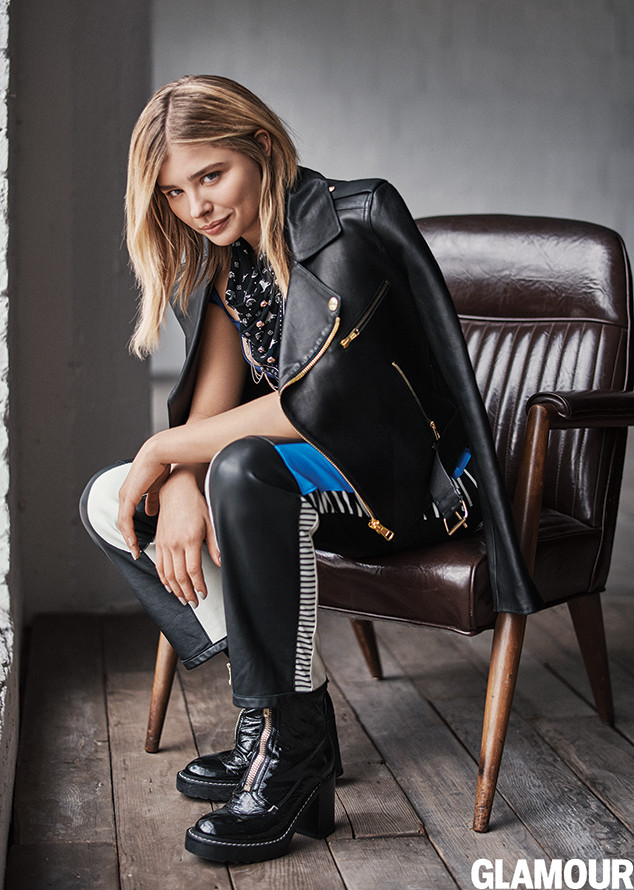 Steven Pan / Glamour Magazine
That Twitter feud between Chloe Grace Moretz and Kim Kardashian isn't water under the bridge just yet.
The 19-year-old actress covers the June issue of Glamour magazine and openly discusses the time she called out the reality star for posting that infamous nude selfie on Instagram. Chloë sticks to her guns when it comes to her decision to tweet about it and isn't afraid to say she thinks Kim's response was wrong and uneducated.
"That picture wasn't linked to body confidence," she explains. "It wasn't a #BodyConfidence or #LoveWhoYouAre. It was done in a slightly voyeuristic light, which I felt was a little inappropriate for young women to see."