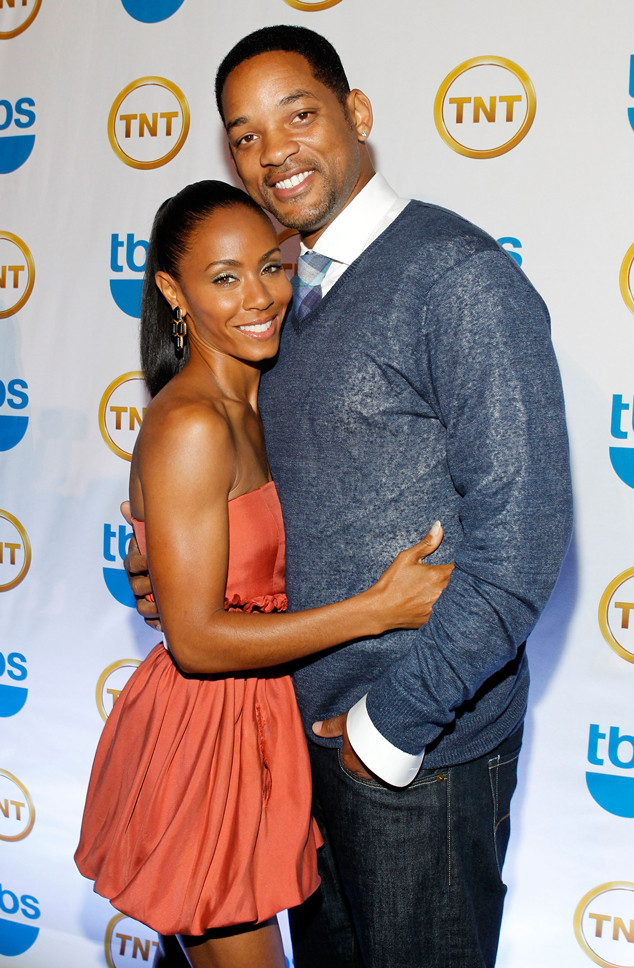 Mark Von Holden/Getty Images
Married for nearly two decades with three children between them, Will Smith and Jada Pinkett Smith know a thing or two about keeping the sparks alive.
The Oscar nominee took the stage at VH1's Dear Mama event to reminisce about his earlier baby-making years with his leading lady.
"I'm not gonna be silly. I'm here to honor you," he told the crowd. "Just watching the piece with the kids it just takes me back to when we made them. Can't help but think about that. It's just amazing. It's like you take Jada Pinkett Smith and an obscure town in Mexico and some tequila and you end up with great kids!"
We can hear the "Ew, dad!" cries from here. However, Smith kept the rest of the speech kid-friendly as he gushed about his beloved.
"Jada is magical," he added. "Part of why I love her is things happen in a way they shouldn't happen, they shouldn't go that way. She has this magical power."