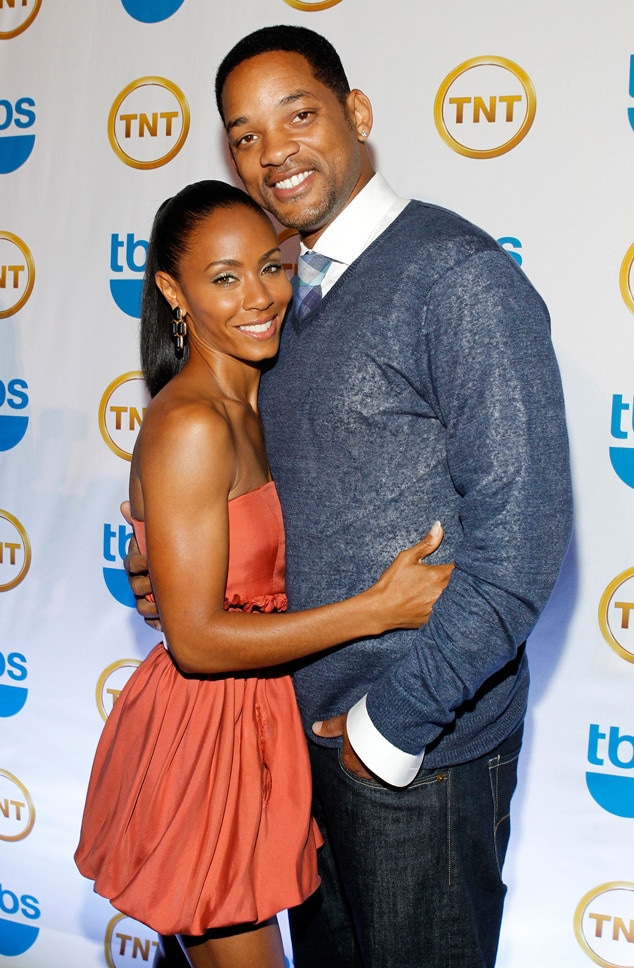 Mark Von Holden/Getty Images
Married for nearly two decades with three children between them, Will Smith and Jada Pinkett Smith know a thing or two about keeping the sparks alive.  
The Oscar nominee took the stage at VH1's Dear Mama event to reminisce about his earlier baby-making years with his leading lady. 
"I'm not gonna be silly. I'm here to honor you," he told the crowd. "Just watching the piece with the kids it just takes me back to when we made them. Can't help but think about that. It's just amazing. It's like you take Jada Pinkett Smith and an obscure town in Mexico and some tequila and you end up with great kids!"
We can hear the "Ew, dad!" cries from here. However, Smith kept the rest of the speech kid-friendly as he gushed about his beloved. 
"Jada is magical," he added. "Part of why I love her is things happen in a way they shouldn't happen, they shouldn't go that way. She has this magical power."
AP Photo/Kevork Djansezian
Jada returned the sentiment during her later remarks, explaining why she never expected a home life like the one she has had for all these years. 
"I never thought about being married or having a family. I didn't know anything about that because I came from a single mom so I always though I'd be a single mom and have a career," the Bad Moms actress admitted. "Then I found this beautiful man, Will. I got married to him and I got my bonus son Trey and then I got Jaden and I got Willow and I was able to create, for myself, something I never had—which means family."
A family that has certainly stuck together through it all. Most recently, Will was by his wife's side when she demanded more diversity among the Academy Award nominees, going as far as to boycott the ceremony in a video that has since gone viral. Will was fully supportive. 
"I was knocked over. I was happy to be married to that woman, but I appreciated the push," he told Good Morning America's Robin Roberts."There's a position that we hold in this community and, if were not a part of the solution, we're a part of the problem."