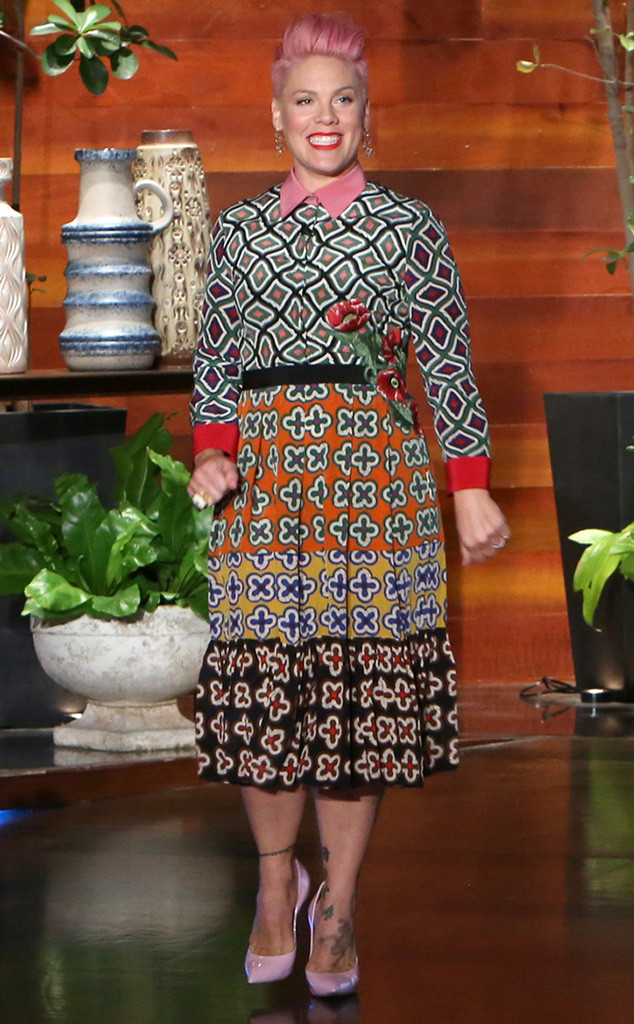 Michael Rozman/Warner Bros.
Pink and Carey Hart's home life is colorful, to say the least.
When the "Just Like Fire" singer, 36, appeared on The Ellen DeGeneres Show Wednesday, she admitted that after 10 years together, they sometimes need time apart. "Today is a good day," Pink said with a laugh. "We take breaks. We've had two breaks," she said, noting that their yearlong and 11-months-long breaks occurred before daughter Willow Hart was born in 2011. As it happens, Pink said she's "due" for another break from the 40-year-old retired BMX racer.
"What was your last fight?" Ellen DeGeneres asked.
"He always falls to sleep putting Willow to bed," Pink explained. "The other night I said, 'Are you going to stay up tonight?' And he said, 'I would like to.' I said, 'I don't really know what that means. Should I light candles and open wine and put on a show? Like, are we going big here? Or are you going to fall asleep again?' So, I lit the candles and opened the wine, and an hour and a half later, [Carey was fast asleep in their daughter's bedroom]."