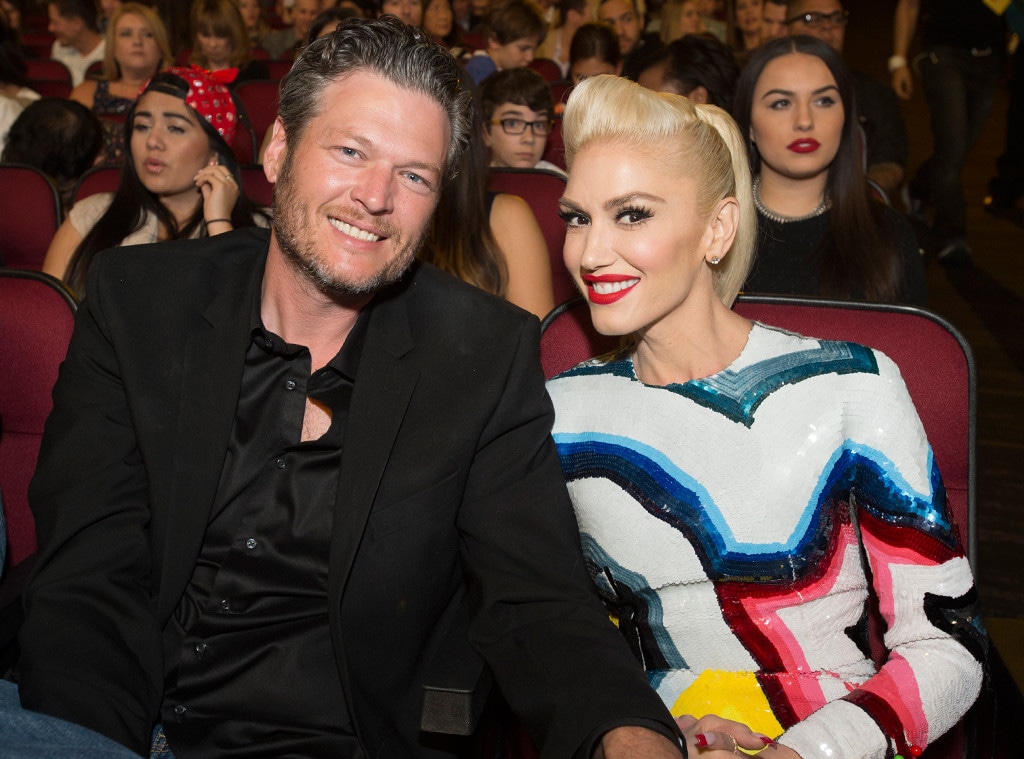 Disney Channel/Image Group LA
Set your DVRs, people!
Blake Shelton has just announced that he's going to take the stage with his ladylove Gwen Stefani during next week's episode of The Voice to perform their highly anticipated (and unreleased) duet off of his new album.
"SOOO.... I'm performing next week on @NBCTheVoice. I'm performing with @gwenstefani. We're performing a song off my album we wrote together," the country singer tweeted, and we're already counting down the days!
Rumors swirled about a possible collaboration between the lovebirds for quite some time, until the No Doubt singer confirmed the exciting project back in April. Stefani took to Twitter at the time to share a picture of the back of her country beau's album, revealing the track list and therefore confirming the duet.
"Look what I found lying round the house," she wrote before adding, "#ispymyname #goaheadandbreakmyheart."
Stefani talked to E! News about the single while chatting with us at the Radio Disney Music Awards, where she was honored with the Hero Award.
"I am excited because I never in my wildest dreams thought I would write a song with that guy," she joked. "He's so talented. He's an amazing writer. Every time I collaborate with anyone I feel like it's the best thing I've ever done. Whenever I collaborate, it lifts me."
In November, just days after the couple confirmed their relationship, we found out they had also started working in the studio together.
At the time, a source told People magazine they had written a mid-tempo country ballad in which Blake returns to his "real country" roots. The insider also complimented Gwen, noting, "It's amazing how good she sounds on a pretty country song."
Though it's unclear if the duet on this album is the same song, the source did note that the ballad was written about telling a lover to leave a relationship if that's what he or she really wants.
Blake Shelton's album, If I'm Honest, drops May 20.